Education in Meghalaya
Meghalaya is the preferred destination to study by many students within and outside the state. Government of Meghalaya has taken many steps in improving educational system. Meghalaya is well known tourist and educational place in India.
Due to the free and compulsory education scheme upto fourteen year of age which was initiated by the government has lead in increasing literacy rate in Meghalaya.
Must Read - Education India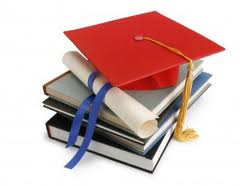 Meghalaya Education System,
School
Education in Meghalaya & Famous Schools
The state of Meghalaya follows 10+2 system of education. The main Education board in this state is Meghalaya Board of School Education. Some of the well known schools situated in Meghalaya are Adventist Training School (ATS), All Saints Diocesan High School, Army School, Assam Rifles Public School, Don Bosco School, Jawahar Navodaya Vidyalayas, Kendriya Vidyalaya, Mount Carmel School, Sacred Heart Boys High School, Shishu Mandir School, St Anthony's High School,
Laban Bengali Boys' High School, Pine Mount Shillong, St. Edmund's High School, Jail Road Government Boys High School, Mawkhar Christian High School, St. Peter School, Gorkha High School Shillong and many more.
Famous Institutes Offering Higher Education In Meghalaya
Colleges in Meghalaya offer courses in various streams such as Arts, science and humanities. Most of the colleges in Meghalaya are affiliated to NEHU (North Eastern Hill University). One can come across various institutions in Meghalaya such as Arts & Science Institutes, Biotechnology, Computer, Engineering, Fashion Designing, Hotel Management, Law, Medical, Management, Mass Communication, Nursing, Teaching and Polytechnic Institutes. Even professional courses are offered by the colleges in Meghalaya which includes medical, hotel management, law, engineering, fashion designing and many more.
Notable Universities in Meghalaya
One can come across with two universities in Meghalaya namely North Eastern Hills University (NEHU) and Martin Luther Christian University which offer various courses in humanities, commerce and science.
Medium of Education in Meghalaya
English is the medium of instruction in ICSE and CBSE schools of Meghalaya. Even several schools offer education in regional language.
StudyguideIndia will provide you the information as required by you. Information which is provided here is correct. If at all you come across any errors you are requested to kindly let us know.
Related Education in India Links