Entrance Exams in India
Entrance Examination is the mode for getting admission into various undergraduate, post graduate and profession degree courses. Basically entrance examination is common at higher level of education which is conducted by educational institutes and colleges. After clearing the entrance examination student can earn a specialized degree.
Range/Scope of Entrance examination
Must Read - Examinations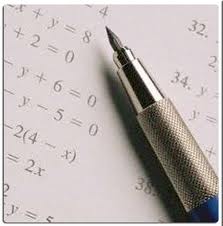 Choosing a course is very simple but getting into it one should pass entrance exam. On the basis of entrance examination suitable candidates are selected and on the basis of score and ranking obtained by the candidate in entrance examination, Colleges and institutes provide admission into courses such as Diploma, Post diploma, under graduate, Post Graduate, research and fellowship programs. Even for admission into all types of professional courses one need to get it done with the entrance examination. The entrance exam has various scopes since it provide chance of forming well-built educational foundation in present competitive market. The main purpose of conducting entrance exam is to judge the student ability, sharpness, knowledge etc. The aptitude of the student is tested in entrance exam. Definite pattern is used in entrance exam, after the students get it done with the written test, the short listed candidates in written test are followed with the group discussion round and the personal interview.
Kinds of Entrance Examinations in India
Entrance examination differ depending upon the type of fields such Engineering entrance exam, Fashion and technology entrance exam, Film and television entrance exam, Management entrance exam, Medical entrance exams, Science/computer entrance exam, Law entrance exam etc are the most preferred entrance exam by the students.
Depending upon the Institutes/state/field the type of entrance examination differs, several institutes conduct Common entrance examination whereas some of the institutes as their own individual entrance examinations. Schedule of Entrance examinations vary as per the commencement. Basically it is conducted in the month of March and April. The entrance examinations judge the student ability, sharpness, knowledge and create potential.
Popular Entrance Exams