Scholarships
A scholarship is a grant given to the student to continue education. Basically scholarships are provided on various norms and purpose of the donor. The aspirants who are blessed with excellent knowledge and who are always on the top rank list but cannot afford to go for higher studies, since they are below poverty level, with the help of scholarship they can go ahead and fulfill there dreamed academic career.
Classification of Scholarships
Scholarships for merit students
Aspirants whose score is high in the academic, artistic athletic and in other activities will be provided with scholarship either by the private organization or by students intended institutes. Purely this kind is based on the merit score of the aspirants.
Must Read - Scholarships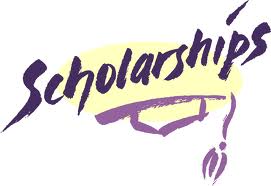 Need based scholarships
Aspirant who has financial/economic problem to continue studies are given need based scholarship. Basically this scholarship is for the aspirants who are economically backward. The aspirants need to apply for this scholarship by filling the FAFSA- Free application for federal student said.
Student specific scholarship
The specific scholarships are provided to specific category of the students with respected to race, sex, religion, family, medical history and many other factors. The most common category in this category is Minority scholarship.
Career specific scholarship
The career specific scholarships mainly focus on the aspirant who wants to go for a specific field of study. Career specific scholarship will be provided by the college/university. Some scholarships will be bond based wherein the aspirants need to get into an agreement with a particular employer to work for a particular period.
Scholarship based on type of student and area
The financial aid is provided to candidate at different level of education such as 10+2, Graduate, Post graduate and doctoral level. The scholarship is also provided within the home region and abroad. Based on area scholarships are of two types Indian Scholarships and International Scholarship.
Common mistakes to be avoided while filling scholarship application
Not Following Directions
Missing the deadline
Sending Sloppy applications
Forgetting to do spell check and proof reading after you spell and doctoral level. The scholarship is also provided within the home region and check
Not including information such as transcript or recommendation
Not answering the essay question or another question asked
Indian Scholarships
International Scholarships
Ramanujan Fellowships
J C BOSE NATIONAL FELLOWSHIPS
Fast Track Scheme for Young Scientists
Senior Research Associateship
International Fellowship In Forestry
Chandrasekhar Post-Doctoral Fellowships
KCHR Fellowships And Internships
Indian Institute of Advanced Study
Research Degree Studentship
JRF In Manipal University