Education in Sikkim
Sikkim is the smallest state of India. If you are looking at the map of India, the shape of Sikkim is like a thumb. The evolution in the field of education has shown a great development in Sikkim. Even if the state is really small, education in Sikkim has been associated with a great revolution. You will be able to come across number of fresh schools and colleges. Esteemed schools and colleges are affiliated to CBSE and ICSE board. The education in Sikkim has an associative attempt with primary as well as secondary education.
Must Read - Education India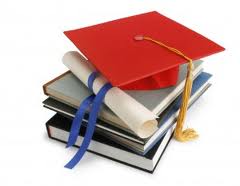 Education system in Sikkim
Since Sikkim has its associated state like Mizoram and Manipur, the influence of education is also been viewed from the foreign nation. There was a time when the residents of Sikkim used to move to other states for better education facility. But today, education in Sikkim has become better with the joined contribution of private as well as government educational institution. A good number of institutions have been established in the state in order to fulfil the demand of careerist people.
Primary education in Sikkim
After having a long discussion and meetings with ministries of other states, the government of Sikkim has also organized sarva siksha abiyan. Under this rule, the primary students will get a good education. The government of Sikkim has made a compulsion for all the students till class 5 to get proper education. Today education in Sikkim has got a wonderful forecast. If the base of the students becomes strong enough, they will be in a position to get a proper career in future. There are many mission and private schools in Sikkim that have a great discipline.
Higher education in Sikkim
Education in Sikkim has got a great improvement when it comes to higher secondary courses. You can choose any subject as a specialization. This will help you to get a proper focus in the type of career you wish to avail. With the advancement in technology, people are now getting spell bound to achieve success in the field of trade and commerce in present days.
Related Education in India Links