Elementary Education System in India
Education actually plays a wonderful role in the life of each and every individual. Parents wish to make their children self dependent so that in future they won't face any trouble with regards to finance and status. For all these prospects elementary education in India plays a great role. Overall development of personality of a child will be enhanced once education is provided with a proper standard and at right point of time. Government of India has laid down very important steps where education in primary level has been marked as compulsory.
Must Read - Education India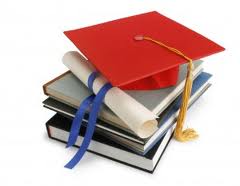 Eligibility for Elementary Education
The basic level of education is known as elementary education. There are many primary school and Colleges where child with an appropriate age is provided with a scope of getting elementary education. As per the rule of elementary education in India, a child who has crossed 3 years of his age can get admitted in pursuing primary education. Even if a child has cross the age level, consideration is done in getting him admitted.
Importance of Elementary Education
For each individual, basic level of education is really very important. Parents can aim about a particular career of their child but, if proper base is not provided at the grass root level, children might suffer once they grow up and pursue higher level of education. Importance of elementary education in India lies in its root. For years, primary education has been neglected in India. Improvising primary education is an important aspect in this regard.
Career option
It is actually a great opportunity for each individual to carry on with elementary education in India. Students will have a wonderful career option after having a strong background in elementary education. Standard of education will be higher and improved means of education will be initiated.