A. Field description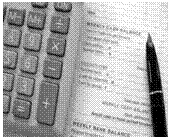 Lenders, managers, investors, tax authorities and other decision makers require certain financial details for resource allocation decisions between and within companies, organizations, and public agencies. This requires information on assets, liabilities, income, and expenses, which is recorded in ledgers that track debit and credit entries chronologically to record changes in value. An accountant is responsible for maintaining this information accurately and diligently.
B.Education Guide
Education Details & Eligibility
Accounting is taught right from the intermediate class. In degree level, the subject is taught with much emphasis. One can take it as a pass subject or an honors subject at the degree level. After completing B.Com one can do M.Com with specialization in accounting and finance.
Professional courses like ICWA, ACS, and CA can be pursued either along with the graduation or after completion of B.Com degree; B.com has many branches like B.Com Accounts & Finance, Bank management, and Corporate Secretaryship.
Note: Computer accounting courses are popular due to its large employment opportunities. The computer accounting package like Tally is quite useful for doing accounting works in offices. Hence an intermediate or a graduate after pursuing these courses can directly enter a private company as junior accountant.
Course Duration
The course duration tends to vary in various universities and colleges but generally,
B.com in accounting and finance is a three year course consisting of six semesters.
M.com in accounting is a two year course consisting of four semesters.
Approximate Education Expenses
The total expense for doing a course in accounting and finance at any recognized institute is as follows
B.com - Rs. 14000/ year- (3 Years)
M.com - Rs. 15000/year - (2 Years)
Bank loans and private loans can be easily arranged by directly contacting the banks through the college administration. Many colleges offer certificate courses also along with B.com.
C.Institutions that offer this Education
Almost all the deemed and general universities offer degree in accounting and finance. You can find the colleges that offer accounting course at WWW.StudyGuideIndia.com
Additional Courses
Additional prior knowledge in accounting software like Tally or ERP can be an added advantage and expands opportunities for freshers in the industry. Certificate courses like NSE capital market will get students skilled jobs in capital market and secondary market in stock exchange/brokers.
D.Job Opportunities and Job Roles
Those who complete commerce course can join as junior accountant or trainee. Once they gain experience and understand and practice the accounting rules, they can choose a career in many ways in India and abroad. They can take up jobs in the government, private firms, public limited companies or become a consultant.
E.Approximate Salary Range
The salary can be from Rs.7000 to Rs.15, 000 for freshers and increases with experience and knowledge.
Other Acounting/Banking/Finance Career Option Archive