Education in Andra Pradesh
Andhra Pradesh is best place for world class education. Education plays a key role in success of human life. Education in Andhra Pradesh is provided in various streams such as Arts & social science, law, engineering, medical, commerce or journalism and mass communication. Andhra Pradesh is blessed with numerous institutes and colleges which extend hands in making Andhra Pradesh a very literate state. Not only government, but also private institutes are located in Andhra Pradesh. Education system in Andhra Pradesh is designed in such a way that not only the Aspirants within the state prefer to study but also the Aspirants from outside the state prefer Andhra Pradesh as the best place to study. Even Scholarships are provided to the deserving candidate to pursue higher studies in Andhra Pradesh.
The curriculum of various courses in Andhra Pradesh is designed by experienced and well versed professors and lecturers of Andhra Pradesh Universities. Through different modes education is delivered to the students such as regular mode, distance mode and online mode. Institutes in Andhra Pradesh also invite renowned companies for campus recruitment through active placement cells.
Must Read - Education India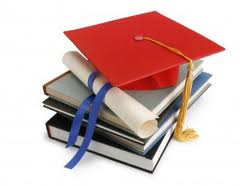 Andhra Pradesh Education System
Andhra Pradesh education system is divided into different levels such as pre-primary level, primary level, elementary education, secondary education, undergraduate level and postgraduate level. Primary or elementary education is the foundation and later to it the students can get into secondary level, undergraduate level and post graduate level which is the higher education levels.Telugu is the regional and official language of Andhra Pradesh. Other linguistic groups speak Urdu and Hindi. Government of Andhra Pradesh has launched many projects to eradicate illiteracy. Number of institutes spread in Andhra Pradesh to provided qualitative education. Andhra Pradesh is the first state to have computerized government administrative set up.
School Education in Andhra Pradesh & Famous Schools
Many schools are located in Hyderabad and Guntur. Free education by government of Andhra Pradesh is provided to the students aged 6-14 years. State and private schools in Andhra Pradesh provide Schools education in Andhra Pradesh. Due to the launch of various policies and initiatives taken by the state government has resulted in increase in the literacy rate over past few years. Schools in Andhra Pradesh are affiliated to state board or central board of secondary Education CBSE or ICSE.
A project by name Sarva Shiksha Abhiyan as been set up by government of Andhra Pradesh which purely believe in providing free education to the drop outs. To make aware of education, from this Sarva Shiksha Abhiyan had announced incentives in the form of cash prizes of Rs. 25,000, Rs. 10,000 and Rs. 5,000 to the first three toppers at the district level respectively. Famous schools in Andhra Pradesh includes:
Famous Institutes Offering Higher Education In Andhra Pradesh
Andhra Pradesh is a much best destination for higher education in India. Quality education is offered by the state to all students within the state and other parts of India. Among the higher educational institutes like The Central University of Hyderabad and NIT, Warangal is best known for research work.
International Institute of Information Technology (IIIT), Indian School of Business (ISB) and Jawaharlal Nehru Technological University (JNTU) are attaining international recognition for their high standard of education. The main institutes which is offering best higher education in Andhra Pradesh includes:
Notable Universities in Andra Pradesh
Some of the Notable Universites in Andra Pradesh are:
Medium of Education in Andra Pradesh
In most of the schools of Andhra Pradesh Telugu is the medium of instruction. However in the recent news articles it is said that English would be replace Telugu and the Central Board of School Education (CBSE) syllabus would replace the state syllabus.
StudyguideIndia will provide you the information as required by you. Information which is provided here is correct. If at all you come across any errors you are requested to kindly let us know.
Related Education in India Links