Education in Jharkhand
A state where there are a lot of centres with regards to the examination conducted in the state boards. Various examinations in Universities and Colleges are taken care by Jharkhand education board. Education in Jharkhand is composed of different boards such as Jharkhand intermediate examination board, Jharkhand Madrasha Examination board, The Education in Jharkhand have got a broad spectrum starting from the primary board to that of secondary. A student in the state can study starting from the age of 5. This is the perfect age when children are admitted to class.
Must Read - Education India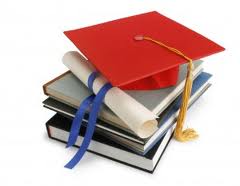 Affiliation for Education in Jharkhand
There are special affiliations for primary as well as secondary education in Jharkhand. Most of the schools up to higher secondary level in Jharkhand are affiliated to cbse boards or ICSE board. This is a very standard board that is associated with education system in various states. Whether it is the metros like, Kolkata, Delhi and Mumbai or small cities such as Pune, Gurgaon etc., each board has got its own recognition in the entire nation. Education in Jharkhand is also not an exception. All the parents are really happy to admit their children in this particular board. There are two medium of education. People with a root in Jharkhand would like to speak Hindi and learn all their lessons in Hindi. But another group of people are oriental and they wish to learn English. Education in Jharkhand has domination over English language also.
Contribution of Government in Education in Jharkhand
In order to make Jharkhand one of the best states in the nation with regards to education, government of Jharkhand have taken up few important steps. Education in Jharkhand will be more improved once the government launches Sarva Siksha Abhiyan. This is an attempt to make each and every person in the state sound in education. Not a single member in any family will remain uneducated due to this contribution by the government of Jharkhand. Education in Jharkhand will be really rocking in few years. Even today, many individuals from this state is seen to occupy highest positions of government officials.
Related Education in India Links