Field Description
Education in India has different levels. Starting from primary education, individual have to work really hard to make his/her career really successful. Just after food, clothing and shelter, fourth necessary fact for an individual is education. Each parent wishes to provide higher education to their children. Today, higher education in India has become compulsory. In order to get chance in competitive market, each individual must have higher education.
Must Read - Education India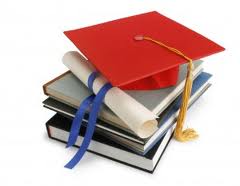 Eligibility Higher Education
Just after completing class 10, an individual need to get admission in class XII. Higher education can be possible if an individual has qualified class 12. Graduation is really important today in the job market. Gone are those days when an individual can get a good job without higher education. Government of India is working really hard to include more Colleges and universities in various remote areas and appreciate higher education in India.
Importance of Higher Education in India
In order to go hand in hand with the cut throat competition, higher education is very important. If you resume does not include higher education, you will be actually at loss when you have come to apply for a job. Without higher education in India, very less organization can offer you with job. Today, most of the people are educated and willing to make good progress in life. If you actually wish to make some achievements, higher education is actually needed.
Career option Higher Education
After securing your life with higher education, career option will be diverse. There are many fields where you can easily apply after having higher education in India. You can now get highest paid job after having higher educational qualification. It is assured that an individual will actually get a better paying job with higher education. Better knowledge will help in switching job for better career.