Colleges in kerala
Kerala is one of the most beautiful states in India with Trivandrum as its capital. This state is well-known for its rich culture, high values, advanced learning. Kerala is bordered by Arabian Sea in its west. It is an outstanding performer in the field of higher education and one of the major academic centers of India. Literacy rate in this state is high.
Colleges of Kerala offers programs such as under graduate, Post graduate, doctoral and professional programs in various subjects, even specific program in Agriculture and engineering science and technology are provided. Colleges in Kerala offer regular programs as well as open learning courses.
Some colleges in Kerala conduct courses on their campuses. The colleges in Kerala keep on producing large number of scholars and it has many universities which helps the candidates in fulfilling the educational needs through which they can stay connected with the advanced world.
Must Read - Colleges India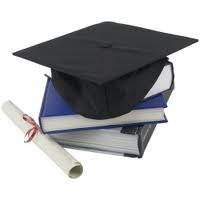 Kerala is one the most literate state in India with various colleges where one can go for study and benefit from quality education. It is the hub for higher education. The Engineering colleges which you can find in kerala are college of Engineering, Trivandrum; Al-Ameen engineering College; College of Engineering, Kottarakkara; Govt. Engineering College, Kozhikode and Jyothi Engineering College and so on.
Ayurvedic colleges in kerala are Government Ayurved College, VPS Varier Ayurved College and Vaidyaratnam Ayurved College. The medical colleges in Kerala are Trivandrum Medical College, Amala Institute of Medical sciences, Govt Medical College, Jubilee mission medical college & research Institute, karuna Medical College, Academy of Medical Sciences and Kannur Medical College and so on. Apart from these there are various colleges which offer professional courses.
The colleges in kerala have vast campus with academic and libraries as well as a research centre and hostels for boys and girls. The academic block includes classrooms, offices, audio visual rooms, Lab, auditorium equipped with powerful computers.
"Following is the list of colleges in Kerala. All Colleges in Kerala are divided into region wise. To view colleges in a particular region kindly select the region from the drop down list. The number of colleges in any particular region is mentioned in front of the link. If you come across any college in Kerala which is not found from our list below, please do let us know by using add in list which is default in our website".
Colleges in Kerala Search Results -(1459) Colleges found
| | | |
| --- | --- | --- |
| College Name | Location | State |
| Central Marine Fisheries Research Institute, Kochi | | Kerala |
| Central Tuber Crops Research Institute, Trivandrum | | Kerala |
| Indian Institute of Spices Research, Calicut | | Kerala |
| A K G Memorial Co Operative College Of Nursing , Kannur | KANNUR | Kerala |
| A K G Memorial Co Operative Hospital,Kerala | | Kerala |
| A K G Memorial Cooperative College Of Nursing , Kannur | KANNUR | Kerala |
| A P Varkey Mission School Of Nursing , Ernakulum | ERNAKULAM | Kerala |
| A.J. College of Pharmacy , THIRUVANANTHAPURAM | TRIVANDRUM | Kerala |
| A.J. College Of Science & Technology | TRIVANDRUM | Kerala |
| A.M.College of Pharmacy , KOLLAM | KOLLAM | Kerala |
| A.S. PRE PRIMARY TEACHER TRAINING INSTITUTE | | Kerala |
| A.S.M.M. TEACHER TRAINING INSTITUTE | | Kerala |
| A.V. Abdurahiman Haji Arts & Science College | KOZHIKODE | Kerala |
| A.W.H. Special College | KOZHIKODE | Kerala |
| ABDUL SALAM TEACHER TRAINING INSTITUTE | | Kerala |
| Abdul Wahab Memorial Rajah School Of Nursing , Trissur | TRICHUR | Kerala |
| ABRAHAM MALPAN MEMORIAL TEACHER TRAINING INSTITUTE | | Kerala |
| Academy of Medical Sceiences, Pariyaram, Kannur | KANNUR | Kerala |
| Academy of Medical Sceiences,Pariyaram, Kannur | | Kerala |
| ADI SANKARA TRAINING COLLEGE | | Kerala |
| Adi Shankara Institute of Engineering and Technology | | Kerala |
| Adi Shankara, Adi Shankara Institute of Engineering and Technology | ERNAKULAM | Kerala |
| Aditya Kiran College Of Applied Studies | KANNUR | Kerala |
| AKG Memorial Cooperative College of Nursing , Kannur | KANNUR | Kerala |
| AL | | Kerala |
| Al Shifa College Of Nursing , Malappuram | MALAPPURAM | Kerala |
| Al Shifa College of Pharmacy , Malappuram | MALAPPURAM | Kerala |
| Al-Ameen Engineering College | PALAKKAD | Kerala |
| AlAzhar Dental College, Idukki | IDUKKI | Kerala |
| ALAZHAR TRIANING COLLEGE | | Kerala |
| ALBERTIAN INSTITUTE OF MANAGEMENT | ERNAKULAM | Kerala |
| All Saints College | TRIVANDRUM | Kerala |
| ALLAMA IQBAL INSTITUTE OF MANAGEMENT | TRIVANDRUM | Kerala |
| Almas Hospital , Malappuram | MALAPPURAM | Kerala |
| Alphonsa College | PALAI | Kerala |
| Alshifa College Of Nursing , Malappuram | MALAPPURAM | Kerala |
| AlShifa College of Pharmacy , Malappuram | MALAPPURAM | Kerala |
| Alshifa Hospital , Malappuram | MALAPPURAM | Kerala |
| Amal Jyothi Engineering College | KOTTAYAM | Kerala |
| Amala Cancer Hospital And Research Centre , Thrissur | TRICHUR | Kerala |
| Amala College Of Nursing , Thrissur | TRICHUR | Kerala |
| Amala College Of Nursing, ,Amala Instt Of Medical Sciences , Thrissur | TRICHUR | Kerala |
| Amala Institute of Medical Sciences, Thrissur | | Kerala |
| Amrita College Of Nursing , Ernakulam | ERNAKULAM | Kerala |
| Amrita School of Dentistry, Kochi | KOCHI | Kerala |
| Amrita School of Medicine Amrita Institute of Medical Sciences & Research Centre | KOCHI | Kerala |
| Amrita School of Medicine, Elamkara, Kochi | KOCHI | Kerala |
| Amrita School Of Nursing , Kochi | KOCHI | Kerala |
| Amrita School of Pharmacy , Kochi | KOCHI | Kerala |
| AMS MANNADIAR MEMORIAL TEACHER TRAINING INSTITUTE | | Kerala |
Top Colleges in India
Course Wise Colleges in Kerala

List of Colleges in Kerala Category Wise