State Wise Universities in India
India is the one of the countries in providing eminent higher education. University can be known to be an institution of higher education and research on different subjects. Different types of universities located in India are Central Universities, State Universities, Private Universities, Agricultural Universities, National Institutes of Importance and open universities. In India you will find different world known universities which also offer various types of scholarships to domestic as well as international students. Basically each state has its own university which offers different courses.
Must Read - Universities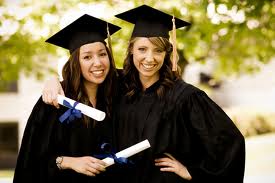 In this section Studyguideindia has tried its best to present to you correct and complete information of all state wise universities with University details, University contact numbers, State wise university addresses, course details for Universities in Delhi or Universities in Maharashtra or Universities in Andhra Pradesh or Universities in Tamil Nadu or Universities in Karnataka or Universities in Gujarat or Universities in Kerala or Universities in Jharkhand etc. The mode of education provided by the universities is regular as well as distance in various courses. Most of the universities also have active placement cells which helps the aspirants in getting best career.
Get connected to different Universities in state which is just a click away. StudyguideIndia will provide you the information as required by you. Information which is provided here is correct. If at all you come across any errors you are requested to kindly let us know.
"Following are the list of State Wise Universities in India. All Universities in India are divided state wise. If you come across any university in state which is not found in our list below, please do let us know by using add in list which is default in our website".
Course Wise Universities in India

List of Colleges in India Category Wise