Colleges in West Bengal:
West Bengal is located in North-Eastern region of India with Kolkatta (formerly known as Calcutta) is its capital. West Bengal is one of the Educational hubs and one of the states which has introduced modern education system in India.
Colleges in west Bengal offer various courses. Some Colleges provide education in specialized fields such as agriculture, Juridical Sciences, Health Sciences or Technology.
Must Read - Colleges India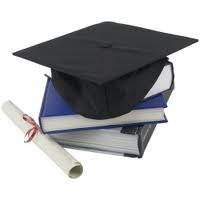 West Bengal is a centre of academic excellence and as gained the status of National Institute of Importance. Students from all over the country opt for Indian Institute of Technology in Kharagpur and Indian Statistical Institute in Kolkata.
Colleges in West Bengal offer under graduate, Post graduate, Doctoral, Certificate and Diploma programs. Some College offer adult continuing education and apart from regular program some Colleges offers organize consultancy projects as well as trainings. Colleges in West Bengal follow different mode in delivering the education such as traditional as well as distance learning programs. you can even find Open University in this state.
"Following is the list of colleges in West Bengal. All Colleges in West Bengal are divided into region wise. To view colleges in a particular region kindly select the region from the drop down list. The number of colleges in any particular region is mentioned in front of the link. If you come across any college in West Bengal which is not found from our list below, please do let us know by using add in list which is default in our website".
Colleges in West Bengal Search Results -(1005) Colleges found
| | | |
| --- | --- | --- |
| College Name | Location | State |
| A M R I School Of Nursing , Kolkatta | KOLKATA | West Bengal |
| A N M R Training School , Birbhum | BIRBHUM | West Bengal |
| A N M R Training School , Birbhum | BIRBHUM | West Bengal |
| A N M R Training School , Hooghly | HOOGHLY | West Bengal |
| A N M r Training School , Kolkata | KOLKATA | West Bengal |
| A N M r Training School , North 24 Paraganas | NORTH 24 PARGANAS | West Bengal |
| A N M Schoolof Nursing , Kokatta | KOLKATA | West Bengal |
| A N Mr Nursing Training Course , Hooghly | HOOGHLY | West Bengal |
| A.P.C. Roy Polytechnic | | West Bengal |
| Abacus Institute of Engineering & Management | HOOGHLY | West Bengal |
| Abhedananda Mahavidyalaya | | West Bengal |
| ABS Academy of Science Technology & Management | | West Bengal |
| Academy of Technology | | West Bengal |
| ACC Jain College of Education | | West Bengal |
| Acharya B.N. Seal College College | | West Bengal |
| Acharya Jagadish Chandra Bose College | | West Bengal |
| Acharya Jagadish Chandra Bose College | | West Bengal |
| Acharya Jagadish Chandra Bose Polytechnic | | West Bengal |
| Acharya Prafulla Chandra College | | West Bengal |
| Acharya Prafulla Chandra College Of Commerce | | West Bengal |
| Acharya Ramendra Sundar Primary | | West Bengal |
| Achhruram Memorial College | | West Bengal |
| Adamas Institute of Technology | | West Bengal |
| Agragati Primary Teacher's' Training Institute | | West Bengal |
| Air Technical Training Institute | | West Bengal |
| Alakendu Bodh Niketan Residential | KOLKATA | West Bengal |
| Aliah University | | West Bengal |
| Alipurduar College | | West Bengal |
| All Bengal Teachers' Training College | | West Bengal |
| All India Institute of Hygiene & Public Health , Kolkata | KOLKATA | West Bengal |
| Anand Chandra College Of Commerce | | West Bengal |
| Ananda Chandra College | | West Bengal |
| Ananda Chandra College Department of Physical Education | | West Bengal |
| Ananda Chandra Training College | | West Bengal |
| Ananda Chandra Training College | | West Bengal |
| Anandniketan (Society for Mental Health Care) | BURDWAN | West Bengal |
| Anm R Training School , South 24 Parganas | SOUTH 24 PARGANAS | West Bengal |
| Anm Training School , Nadia | NADIA | West Bengal |
| Antara College Of Nursing , Kolkata | KOLKATA | West Bengal |
| Apex Management Institute | | West Bengal |
| Apollo Gleneagles Nursing College , Kolkata | KOLKATA | West Bengal |
| Apollo Gleneales Nursing College,Kolkatta | | West Bengal |
| Arambagh Girls College | | West Bengal |
| ARMY INSTITUTE OF MANAGEMENT | | West Bengal |
| Aryabhatta Institute of Engineering and Management | DURGAPUR | West Bengal |
| Asansol Engineering College | ASANSOL | West Bengal |
| Asansol Girls College | | West Bengal |
| Asansol Polytechnic | | West Bengal |
| Ashutosh College | | West Bengal |
| Athena B.Ed. College | | West Bengal |
Top Colleges in India
Course Wise Colleges in West Bengal

List of Colleges in West Bengal Category Wise