Colleges in Jharkhand:
Jharkhand is located in the eastern part of India with Ranchi as its capital. It shares its North border with Chhattisgarh, west border with Uttar Pradesh, East with West Bengal and South border with Orissa. Institutes with national importance and research centers of excellence are located in this state. Colleges in Jharkhand offer wide range of courses in Undergraduate, Postgraduate and Ph.D levels in the field of Science, Medicine, Engineering and Commerce. Apart from regular courses specialized and conventional courses are also offered by the colleges in Jharkhand.
You can find government as well as private colleges in Jharkhand. Compared with males, female's literacy rate in Jharkhand is low. The colleges in Jharkhand are affiliated to the universities in the state are Ranchi University, Birsa agricultural university, Ranchi and vinoba Bhave university.
Must Read - Colleges India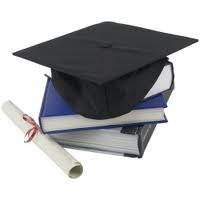 The most notable Technology institutes in Jharkhand are Birla Institute of Technology and National Institute of Technology which offers engineering and Technology degrees in undergraduate, post graduate and doctoral level degrees in Computer applications, Information Science, Bio-medical Instrumentation, Biotechnology, Pharmaceutical sciences, business and Hotel Management.
"Following is the list of colleges in Jharkhand. All Colleges in Jharkhand are divided into region wise. To view colleges in a particular region kindly select the region from the drop down list. The number of colleges in any particular region is mentioned in front of the link. If you come across any college in Jharkhand which is not found from our list below, please do let us know by using add in list which is default in our website".
Colleges in Jharkhand Search Results -(307) Colleges found
| | | |
| --- | --- | --- |
| College Name | Location | State |
| A B M College | | Jharkhand |
| A N M Training Centre , Ranchi | RANCHI | Jharkhand |
| A N M Training School , Giridih | GIRIDH | Jharkhand |
| A N M Training School , Ranchi | RANCHI | Jharkhand |
| A.S. College | | Jharkhand |
| Adarash College | | Jharkhand |
| Aditya Narayan College | | Jharkhand |
| Al-Habeeb Teacher's Training College | | Jharkhand |
| Al-Iqra Teacher's Training College | | Jharkhand |
| Al-kabir polytechnic | | Jharkhand |
| Alice Institute of Technology | RANCHI | Jharkhand |
| Amar Jyoti School Of Nursing , Ranchi | RANCHI | Jharkhand |
| Amaryuti Satsang College | | Jharkhand |
| Ambedkar Institute Of Higher Education , Godda | | Jharkhand |
| Anand College | | Jharkhand |
| Anand Shanker Rotary B.Ed. College | | Jharkhand |
| Anm School & Sadar Hospital , Hazaribagh | HAZARIBAG | Jharkhand |
| Anm School & Sadar Hospital , Palamu | | Jharkhand |
| Ardeshir Dalal Memorial Hospital , Jamshedpur | JAMSHEDPUR | Jharkhand |
| Awadh Dental College & Hospital, Jamshedpur | JAMSHEDPUR | Jharkhand |
| B N Jalan College | | Jharkhand |
| B S College Lohardaga | | Jharkhand |
| B S K College | | Jharkhand |
| B V Parikh Janta College | | Jharkhand |
| B.A College of Engineering and Technology | | Jharkhand |
| B.N.Saha DAV Teacher's' Training College | | Jharkhand |
| Baghmara College | | Jharkhand |
| Baharagora College | | Jharkhand |
| Baharagora College | | Jharkhand |
| Bethesda PrimaryTeacher Education College | | Jharkhand |
| Bethesda Women Teacher's Training(B.Ed.) College | | Jharkhand |
| BIHAR Institute of Technology | | Jharkhand |
| Bihar Institute of Technology, | DHANBAD | Jharkhand |
| Bimla Devi Sewa Sadan Nursing School , Ranchi | RANCHI | Jharkhand |
| Binod Bihari Mahato College | | Jharkhand |
| Birla Institute Of Technology | RANCHI | Jharkhand |
| Birsa Agricultural University | | Jharkhand |
| Birsa College | | Jharkhand |
| Bokaro General Hospital, School Of Nursing , Bokaro | BOKARO | Jharkhand |
| Bokaro Mahila College | | Jharkhand |
| Bokaro Steel City College | | Jharkhand |
| Bokaro Steel City College | | Jharkhand |
| Cambridge Institute of Technology Jharkhand | RANCHI | Jharkhand |
| Central Institute of Psychiatry | RANCHI | Jharkhand |
| Central Institute of Psychiatry, Ranchi | RANCHI | Jharkhand |
| Central Institute of Psychiatry,(CIP) | RANCHI | Jharkhand |
| Central University of Jharkhand | | Jharkhand |
| Centre for Bioinformatics, Ranchi, | | Jharkhand |
| Chas College | | Jharkhand |
| Chatra College | | Jharkhand |
Top Colleges in India
Course Wise Colleges in Jharkhand

List of Colleges in Jharkhand Category Wise