Colleges in Madhya Pradesh:
Madhya Pradesh is situated in the centre of the India. It is called as heart of India has it is in the centre of the country with Bhopal as its capital. Madhya Pradesh is bordered by Chhattisgarh, Uttar Pradesh, Rajasthan, Gujarat, and Maharashtra. Education structure in Madhya Pradesh is well administered which is only because of state government initiatives
The literacy rate of Madhya Pradesh is more than 60% with well-developed education system. Every village in Madhya Pradesh has a village education Committee (VEC). Attempts have been made to provide equal education among all religions irrespective of caste and sex.
Must Read - Colleges India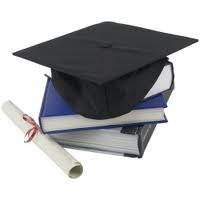 Madhya Pradesh as several colleges which offer under graduate, post graduate, doctoral and diploma programs in various fields. Some institutes in Madhya Pradesh provide specialized courses on Vedic science and physical education. Some colleges in Madhya Pradesh offers specialized program like community program and continuing education program is offered. Colleges in Madhya Pradesh offer regular education as well as distance education which is provided with campus facilities. Most of the colleges also have active placement cells which help student in getting best career.
The universities to which the colleges are affiliated are Rajiv Gandhi Proudyogiki Vishwavidyalaya, Jawaharlal Nehru Krishi Vishwavidyalaya, Jiwaji University, Gwalior and devi ahilya Vishwavidyalaya.The colleges are affiliated to any of the said pretigious universities.
"Following is the list of colleges in Goa. All Colleges in Goa are divided into region wise. To view colleges in a particular region kindly select the region from the drop down list. The number of colleges in any particular region is mentioned in front of the link. If you come across any college in Goa which is not found from our list below, please do let us know by using add in list which is default in our website".
Colleges in Madhya Pradesh Search Results -(1605) Colleges found
| | | |
| --- | --- | --- |
| College Name | Location | State |
| A D S College Of Nursing,Morena | | Madhya Pradesh |
| A N M Training Centre , Anupur | | Madhya Pradesh |
| A N M Training Centre , Dindori | | Madhya Pradesh |
| A N M Training Centre , Umaria | | Madhya Pradesh |
| A N M Training School , Guna | GUNA | Madhya Pradesh |
| A. P. Narmada Law College | JABALPUR | Madhya Pradesh |
| A.B.V. Indian Institute of Information Technology And Management, Gwalior | | Madhya Pradesh |
| ABHILASHI COLLEGE OF PHYSICAL EDUCATION | | Madhya Pradesh |
| Abhisek Institute Of Professional Studies,Gwalior | GWALIOR | Madhya Pradesh |
| Abhishek Institute Of Professional , Gwalior | GWALIOR | Madhya Pradesh |
| Abhishek Nursing College , Gwalior | GWALIOR | Madhya Pradesh |
| Academy Of Nursing & Health Sciences , Bhopal | BHOPAL | Madhya Pradesh |
| ACHARYA VIDHYASAGAR TECHNICAL EDUCATION SOCIETY | | Madhya Pradesh |
| Acropolis Institute Of Technology & Research | BHOPAL | Madhya Pradesh |
| Acropolis Institute of Technology and Research Indore | INDORE | Madhya Pradesh |
| Adarsh College Of Nursing,Gwalior | GWALIOR | Madhya Pradesh |
| Adarsh Sangit College | | Madhya Pradesh |
| Adina Institute of Pharmaceutical Sciences , Sagar | SAGAR | Madhya Pradesh |
| Aditya College of Technology | SATNA | Madhya Pradesh |
| AEC TRAINING COLLEGE OF CENTRE | | Madhya Pradesh |
| AISECT COLLEGE | | Madhya Pradesh |
| AISECT Institute of Science & Technology | | Madhya Pradesh |
| AISECT University | | Madhya Pradesh |
| AKS University | | Madhya Pradesh |
| Alia Polytechnic College,Bhopal | | Madhya Pradesh |
| All Saints ' College of Technology | BHOPAL | Madhya Pradesh |
| ALL SAINTS COLLEGE | | Madhya Pradesh |
| All Saints College of Engineering | BHOPAL | Madhya Pradesh |
| Alpine Institute Of Technology | UJJAIN | Madhya Pradesh |
| Amaltas Nursing Medical College And Research Institute , Indore | INDORE | Madhya Pradesh |
| Amarjyoti Institute Of Nursing Sciences & Research , Jabalpur | JABALPUR | Madhya Pradesh |
| Ambah Postgraduate College | | Madhya Pradesh |
| Amity University | | Madhya Pradesh |
| Amravati General Hospital , School Of Nursing,Amravati | | Madhya Pradesh |
| ANAND INSTITUTE OF MANAGEMENT | | Madhya Pradesh |
| ANAND VIHAR COLLEGE FOR WOMEN | | Madhya Pradesh |
| Anant Institution Of Nursing,Jabalpur | | Madhya Pradesh |
| Anushree College Of Nursing , Jabalpur | JABALPUR | Madhya Pradesh |
| Anushree Homoeopathic Medical College | JABALPUR | Madhya Pradesh |
| Anushree School Of Nursing , Jabalpur | JABALPUR | Madhya Pradesh |
| Apex Institute Of Management & Research | | Madhya Pradesh |
| Apex School Of Nursing,Bhind | BHIND | Madhya Pradesh |
| Arayavrat Sai Institute Of Medical Education , Jabalpur | JABALPUR | Madhya Pradesh |
| ARICENT COLLEGE OF EDUCATION | | Madhya Pradesh |
| Arihant Homoeopathic Medical College | BARWANI | Madhya Pradesh |
| Arihant Institute Of Management & Technology | | Madhya Pradesh |
| Arogya Institute Of Nursing,Ratlam | RATLAM | Madhya Pradesh |
| Arts & Commerce College | | Madhya Pradesh |
| Arts & Commerce College,Chhaindwara | | Madhya Pradesh |
| Arts & Law College | SINGRAULI | Madhya Pradesh |
Top Colleges in India
Course Wise Colleges in Madhya Pradesh

List of Colleges in Madhya Pradesh Category Wise