Indian Scholarships
In India Scholarships are source for the students to make best career, since India is the developing country many of the people are below poverty level. In India both the government and private organizations supports the candidates in providing the scholarships to reach there goals. The financial aid is provided to candidate in the form of scholarship at different level of education such as Graduate, Post graduate, doctorate or post doctorate level through which economically backward candidate can make there dreamed career.
Scholarship is not only the source to provide financial aid to the students but also act has awareness about education among various people. Since the fee for higher studies day by day is increasing, instead of being a brilliant candidate its not possible for some candidates to go for higher studies. Here the scholarships act has a tool for them to pursue higher studies. Indian scholarships are meant for individual development. However, through which overall development of the country is reached.
Must Read - Scholarships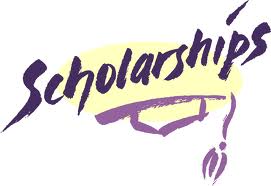 How to Get the Indian Scholarship
Before taking admission into the college start looking for the scholarship.
If you want to go for graduate school think about applying a scholarship.
Make out what you can get from scholarship when you apply for it. Some school only offer to pay all expenditure, while some only pay room and board.
Use pencil to complete application form.
Always be prepared to answer general questions such as name, address, social security number, date of birth, citizenship status and marital status.
Provide information about the talent required by the scholarship for which your are applying.
Provide any necessary financial information such as total family income, number of children in your household and number of children in the college.
Mail all the required documents to the address provided on the application.
Tips for Indian Scholarship
A successful aspirant should always remember five Ps Prior Preparation Prevents Poor Performance.
Start preparation for getting scholarships before you get into course study.
Avoid mistakes on applications through proof read and spell check.
A successful aspirant is an organized aspirant who doesnt wait for the deadline, instead keep the track on material required to complete the application.
He/she should participate in extra curricular activities. They try to benefit themselves and others with the extra curricular and community activities in which they are involved.
Dont depend upon the SAT score and grades has many factors are taken into consideration such as community activities, leadership, presentation of your application package, talent and skills etc.
Indian Scholarship Application Procedure:
Currently in India many scholarships are being offered for the candidates. The procedure for applying a scholarship and fellowship amount differ from one organization to other or from one trust to another has it purely depend upon the merit of student and so on. Before accepting the fellowship available in India one need to thoroughly read the term and conditions
"Following is the list of scholarships in India. All scholarships in India are divided into fields wise. To view scholarship in a particular field, then hit on the link of that field. The number of scholarships in any particular field will be mentioned in front of the link. If you come across any scholarship in India which is not found from our list below, please do let us know by using add in list which is default in our website.
List Of Scholarships In India: