Colleges in Rajasthan:
Rajasthan is one of the largest states in area wise with Jaipur as its capital. Institutes with national importance and research centers of excellence are located in this state.
Colleges in Rajasthan offer courses such as under graduate, post graduate, doctoral, diploma and certification programs in various fields like Arts, Commerce, management, education, law, science, social science and so on. Some Colleges offer specialized education in specific field of study. Colleges in Rajasthan offer higher education through different mode such as regular studies, distance learning, certain Colleges offer academic programs from their campus, residential academic centers. Most of the Colleges in Rajasthan have active placement cells which help students in getting best career.
Must Read - Colleges India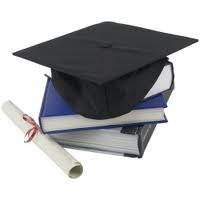 The one of the well known college in Rajasthan is Government Engineering College Ajmer which is affiliated with the Rajasthan University. The faculties of this college are well versed.
"Following is the list of colleges in Rajasthan. All Colleges in Rajasthan are divided into region wise. To view colleges in a particular region kindly select the region from the drop down list. The number of colleges in any particular region is mentioned in front of the link. If you come across any college in Rajasthan which is not found from our list below, please do let us know by using add in list which is default in our website"
Colleges in Rajasthan Search Results -(2117) Colleges found
| | | |
| --- | --- | --- |
| College Name | Location | State |
| Central Institute of Arid Horticulture, Bikaner | | Rajasthan |
| A N M Training Centre,Rajsamand | | Rajasthan |
| A R T Polytechnic College | | Rajasthan |
| A S School Of Nursing, Sriganganagar | | Rajasthan |
| A.C.M.E. INSTITUTE OF MANAGEMENT & TECHNOLOGY | AJMER | Rajasthan |
| A.N. M.ED COLLEGE | | Rajasthan |
| A.N. SHIKSHA SHASTRI COLLEGE | | Rajasthan |
| A.N. TEACHER TRAINING COLLEGE | | Rajasthan |
| Aadi College Of Nursing,Jaipur | JAIPUR | Rajasthan |
| AADINATH MAHILA SHIKSHAK PRASHIKSHAN MAHAVIDYALAYA | | Rajasthan |
| Aarav Polytechnic College, Chomu | | Rajasthan |
| AATMA RAMTEACHERS TRANING COLLEGE | | Rajasthan |
| AATMANAND TEACHER TRAINING COLLEGE | | Rajasthan |
| ABHILASHA TEACHERS TRAINING COLLEGE | | Rajasthan |
| ABS SHIKSHAN PRASHIKSHAN MAHAVIDYALAYA | | Rajasthan |
| Aburoad Polytechnic College | | Rajasthan |
| ACHARY NANESH SHIKSHA MAHAVIDYALAYA | | Rajasthan |
| Acharya Shree Nanesh Samta Mahavidyalaya | | Rajasthan |
| ADARSH BAL SHALA MAHILA SHIKSHAK PRASHIKSHAN KENDRA COLLEGE JAIPUR | | Rajasthan |
| ADARSH MAHILA SHIKSHA PRASHIKSHAN COLLEGE | | Rajasthan |
| Adarsh Nursing Institute ,Churu | | Rajasthan |
| ADARSH PHYSICAL TEACHER TRAINING COLLEGE | | Rajasthan |
| Adarsh Pilani Institute Of Nursing,Jhunjhunu | | Rajasthan |
| Adarsh Pilani Nursing School,Jhunjhunu | | Rajasthan |
| ADARSH SHIKSHA PRASAR SAMRITI | | Rajasthan |
| ADARSH SHIKSHAK PRASHIKSHAN MAHAVIDYALAYA | | Rajasthan |
| ADARSH TEACHER TRAINNG COLLEGE | | Rajasthan |
| Adarsh Vidya Mandir College of Education | | Rajasthan |
| Adarsh Vidya Mandir College Of Education Shiksha Mahavidyalaya | | Rajasthan |
| ADINATH TEACHER TRAINING COLLEGE | | Rajasthan |
| Aditya Polytechnic College, Ajmer | | Rajasthan |
| ADVENT INSTITUTE OF MANAGEMENT SCIENCE & TECHNOLOGY | | Rajasthan |
| ADVENT INSTITUTE OF MANAGEMENT STUDIES (AIMS) | | Rajasthan |
| AGARWAL GIRLS TEACHERS TRAINING COLLEGE | | Rajasthan |
| AGARWAL MAHILA SHIKSHAK PRASHIKSHAN MAHAVIDYALAYA | | Rajasthan |
| AGARWAL MAHILA TEACHERS TRAINING COLLEGE | | Rajasthan |
| Agarwal Pharmacy College , Nagour | | Rajasthan |
| AGARWAL SHIKSHAK PRASHIKSHAN MAHAVIDYALAYA JAIPUR | | Rajasthan |
| AGARWAL SHIKSHAK PRASHIKSHAN MAHAVIDYALAYA,NAGAUR | | Rajasthan |
| Aggarawal Girls Mahavidyalaya | | Rajasthan |
| Agrani Institute Of Nursing And Medical Science, Karauli | | Rajasthan |
| Agrawal College | | Rajasthan |
| AGRWAL MAHILA SHIKSHAK PRASHIKSHAN MAHAVIDYALAYA | | Rajasthan |
| AHIMSA TEACHERS TRAINING COLLEGE | | Rajasthan |
| AISHWARYA COLLEGE OF EDUCATION SANSTHAN | | Rajasthan |
| Aishwarya institute of Management & IT | | Rajasthan |
| AISHWARYA TEACHER TRAINING COLLEGE SANSTHAN UDAIPUR | | Rajasthan |
| Ajay Leela Special Teachers Training College | | Rajasthan |
| Ajmer Institute of Technology | AJMER | Rajasthan |
| AJMER INSTITUTE OF TECHNOLOGY AJMER | | Rajasthan |
Top Colleges in India
Course Wise Colleges in Rajasthan

List of Colleges in Rajasthan Category Wise