Colleges in Orissa:
Orissa is vast populated state located in East coast of India with Bhubaneswar as its capital.
Colleges in Orissa provide conventional courses as well as professional courses to the students. In addition to the general programs, correspondence and distance learning courses are offered by Colleges of Orissa. Recognized universities and deemed universities are found in Orissa through which one can go for higher studies.
Many Colleges in Orissa are specialized in providing specific courses such as Information Technology, Management, Agricultural science and more. Post graduate diplomas are provided by various Colleges in Orissa such as P.G Diploma – Mushroom technology, P.G Diploma – Biodiversity and Bioresourse management and P.G Diploma in Rural Biotechnology. One who want to get into media field can go for M.A in Mass Communication.
Must Read - Colleges India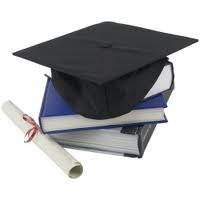 Famous Colleges in Orissa are Balajee Mahavidyalaya in Nupada, College of Agriculture in Bhubaneswar, College of Sericulture, A N B S Mahavidyalaya in Jamsuli - Balasore, Vikram Deb College in Jeypore - Koraput, B.Ed College in Saraswatnagar, Dhenkanal, College of Physical Education - Cuttack, Keonjhar Women's College - Keonjhar and Bidya Bhushan Sanskrit College - Bolangir.
The famous Professional colleges in Orissa are Xavier Institute of Management - Bhubaneshwar, Indian Institute of Mass Communication - Dhenkanal, National Institute of Technology - Rourkela and VSS Medical College & Hospital - Sambalpur.
"Following is the list of colleges in Orissa. All Colleges in Orissa are divided into region wise. To view colleges in a particular region kindly select the region from the drop down list. The number of colleges in any particular region is mentioned in front of the link. If you come across any college in Orissa which is not found from our list below, please do let us know by using add in list which is default in our website".
Colleges in Orissa Search Results -(937) Colleges found
Top Colleges in India
Course Wise Colleges in Orissa

List of Colleges in Orissa Category Wise