Colleges in Manipur:
Manipur is situated in the North eastern part of India with Imphal as its capital. The literacy rate of this state is average. Manipur is the hill station
Colleges in Manipur as many departments such as agriculture economics, Agril engineering, agronomy, animal production and management, Botany & plant pathology, English, Entomology, Extension Education, Horticulture, Physics and Agril, Meteorology, Plant Breeding & Genetics, soil sciences & Agril, Chemistry, Statistic & mathematics so on. The Programs offered by the Manipur Colleges are engineering, management, medical and various regular courses. Hostel facility is also available to the students
Must Read - Colleges India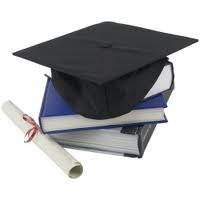 Colleges in Manipur also provide scholarship to the outstanding student
The ancient system of health sciences are taught by the school of Ayurveda and panchakarma which is one of the college. The courses offered by the Ayurveda are Distance learning program on Ayurveda and Panchakarma, Diploma in Ayurveda, Ayurveda massage and Panchakarma Theraphy, Advance Feet Massage Theraphy, Certificate Course on Ayurvedic massage and Herbology, Ayurveda Beauty Theraphy. Ayurveda also give prominence to the mental and spiritual aspects of an individual.
Most of the colleges in Manipur are affiliated with the Manipur University. The Top colleges in Manipur are D M College of Arts, D M Colleges of Commerce, D M College of Science, C I College, Damdei Christan College, Bethany Christian College, Biramangol College, Canchipur College and Churachanpur College.
"Following is the list of colleges in Manipur. All Colleges in Manipur are divided into region wise. To view colleges in a particular region kindly select the region from the drop down list. The number of colleges in any particular region is mentioned in front of the link. If you come across any college in Manipur which is not found from our list below, please do let us know by using add in list which is default in our website".
Colleges in Manipur Search Results -(98) Colleges found
| | | |
| --- | --- | --- |
| College Name | Location | State |
| Advanced Nursing Institute , Manipal | | Manipur |
| All Manipur Mentally Handicapped Persons Welfare Organisation | | Manipur |
| Anm fhw Training School , Imphal | IMPHAL | Manipur |
| Bethani Christian College | | Manipur |
| Bethesda School Of Nursing,Churachandpur | | Manipur |
| Biramangol College | | Manipur |
| C.I. College | | Manipur |
| Central Agricultural University | | Manipur |
| Central Institute of Plastics Engineering and Technology | | Manipur |
| Centre For Electronics Design and Technology | | Manipur |
| Churachandpur College | | Manipur |
| D.M College Of Teacher Education | | Manipur |
| D.M College of Teacher Education | | Manipur |
| D.M. College of Arts | | Manipur |
| D.M. College of Commerce | | Manipur |
| D.M. College of Science | | Manipur |
| D.M. College of Science | | Manipur |
| D.M. College of Teacher Education | | Manipur |
| Damdei Christian College | | Manipur |
| District Institute of Education and Training (DIET) | | Manipur |
| District Institute of Education and Training (DIET) | | Manipur |
| District Institute of Education and Training (DIET) | | Manipur |
| District Institute of Education and Training (DIET) | | Manipur |
| District Institute of Education and Training (DIET) | | Manipur |
| District Institute of Education and Training (DIET) | | Manipur |
| District Institute of Education and Training (DIET) | | Manipur |
| District Institute of Education and Training (DIET) | | Manipur |
| G.P. Government Womens College | | Manipur |
| Government College of Technology | IMPHAL | Manipur |
| Government Polytechnic | | Manipur |
| Govt. Hindi Teacher's Training College | | Manipur |
| Govt. Polytechnic | | Manipur |
| Govt. Polytechnic , Imphal | IMPHAL | Manipur |
| Hill College | | Manipur |
| Hindi Teachers Training College | | Manipur |
| Ideal Girls College | | Manipur |
| Imphal Art College | | Manipur |
| Imphal College | | Manipur |
| Irengbam Thamcha Devi Nursing And Health Care Res Inst , Imphal | IMPHAL | Manipur |
| Jawaharlal Nehru Institute of Medical Sciences,Porompet,Imphal | | Manipur |
| Jawaharlal Nehru School Of Nursing , Imphal | IMPHAL | Manipur |
| Jiri College | | Manipur |
| Kakching Khunou College | | Manipur |
| Kanan Devi Memorial College of Education | | Manipur |
| Kangleipak Medical And Nursing Institute,Imphal | IMPHAL | Manipur |
| Kha Manipur College | | Manipur |
| Kumbi College | | Manipur |
| L Chaobi Nursing Institute , Imphal | IMPHAL | Manipur |
| L. M. G. Memorial Law College | | Manipur |
| L. M. S. Law College | IMPHAL | Manipur |
Top Colleges in India
Course Wise Colleges in Manipur

List of Colleges in Manipur Category Wise