Colleges in Meghalaya:
Meghalaya is the hilly state situated in the Eastern part of India with Shillong as its capital.
Colleges in Meghalaya offer courses in the fields like Arts, Science and Commerce. Apart from regular courses Technical and professional courses like Medical engineering, Fashion designing, Management, Law, Hotel management, Bio-chemistry, Anthropology, English, History, Medical Imaging Technology, Optometry, Medical Laboratory technology, surgical technology, Social Work, Computer Applications, Applied microbiology and many more are also offered in Meghalaya through different institutions. Some colleges in Meghalaya provide quarters facilities for the faculties and Hostels facility separately for men and women.
Must Read - Colleges India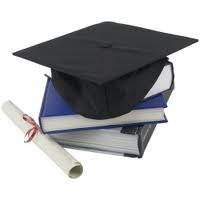 The well-known colleges in Meghalaya are Bissau College, Union Christian College, St Antonys College, St Edmunds College, Mary's College and Womens College.
Shillong Engineering & Management College is the only engineering College in the state.
The colleges in Meghalaya have talented and well-versed faculties and complete modern facilities like laboratories, library and lecture room is provided to reach the high standard of education.
"Following is the list of colleges in Meghalaya. All Colleges in Meghalaya are divided into region wise. To view colleges in a particular region kindly select the region from the drop down list. The number of colleges in any particular region is mentioned in front of the link. If you come across any college in Meghalaya which is not found from our list below, please do let us know by using add in list which is default in our website".
Colleges in Meghalaya Search Results -(61) Colleges found
| | | |
| --- | --- | --- |
| College Name | Location | State |
| Cherra Teacher's Training Centre | | Meghalaya |
| Christian Serkawn Hosp. School Of Nursing, Lungli | | Meghalaya |
| CMJ University | | Meghalaya |
| College Of Teacher Education | | Meghalaya |
| College of Teacher Education | | Meghalaya |
| College of Teacher Education | | Meghalaya |
| College of Teacher Education(PGT) | | Meghalaya |
| District Institute of Education & Training | | Meghalaya |
| District Institute of Education and Training (DIET) | | Meghalaya |
| District Institute of Education and Training (DIET) | | Meghalaya |
| District Institute of Education and Training (DIET) | | Meghalaya |
| District Institute of Education and Training (DIET) | | Meghalaya |
| District Institute of Education and Training (DIET) | | Meghalaya |
| Don Bosco College | | Meghalaya |
| Don Bosco College of Teacher Education | | Meghalaya |
| Dr. H. Gordon Roberts Hospital, , khasi Jaintia Presbyterian Hosp. School Of Nursing, Shillong | | Meghalaya |
| Female Health Worker Training School , Shillong | SHILLONG | Meghalaya |
| Government B.Ed. College | | Meghalaya |
| Govt.Basic Training Centre | | Meghalaya |
| Govt.Normal Training School | | Meghalaya |
| Indian Institute of Management (IIM), Shillong | | Meghalaya |
| Khadar Daloi Law College | | Meghalaya |
| Kiang Nonghah Government College | | Meghalaya |
| Lady Kean Girls College | | Meghalaya |
| Lady Reid Basic Training Centre | | Meghalaya |
| Mahatma Gandhi University | | Meghalaya |
| Martin Luther Christian University | | Meghalaya |
| Mendipathar College | | Meghalaya |
| Mizoram University | | Meghalaya |
| Montfort Centre for Education | | Meghalaya |
| National Institute of Technology (NIT),Meghalaya | | Meghalaya |
| North Eastern Hill University | SHILLONG | Meghalaya |
| North Eastern Indira Gandhi Regional Instt Of Health & Med Sc | SHILLONG | Meghalaya |
| North Eastern Indira Gandhi Regional Instt Of Health & Med Sc ,East Khasihills, | | Meghalaya |
| Raid Laban College | | Meghalaya |
| Rapsbun School Of Nursing, Shillong | SHILLONG | Meghalaya |
| Rino Simonetti Memorial School Of Nursing,West Garo Hills | | Meghalaya |
| Sankardev College | | Meghalaya |
| School Of Nursing, , Theresa House Training Centre,Shillong | SHILLONG | Meghalaya |
| Seng Khasi College | | Meghalaya |
| Shillong College | | Meghalaya |
| Shillong Commerce College | | Meghalaya |
| Shillong Engineering & Management College | SHILLONG | Meghalaya |
| Shillong Law College | SHILLONG | Meghalaya |
| St. Anthonys College | | Meghalaya |
| St. Anthonys College | SHILLONG | Meghalaya |
| St. Edmunds College | | Meghalaya |
| St. Marys College | | Meghalaya |
| St.Marys College | | Meghalaya |
| Synod College | | Meghalaya |
Top Colleges in India
Course Wise Colleges in Meghalaya

List of Colleges in Meghalaya Category Wise