Colleges in Maharashtra
Maharashtra is well known as Education Hub of India as the literacy rate is high. You can find more than twenty thousand colleges in Maharashtra which are classified in different categories. Maharashtra is blessed with private, public and also professional colleges with regular and distance mode of learning. Types of colleges you can find in Maharashtra are Law College, Art College, Fine Arts College, Pharmacy College, Medical College, Management College, Commerce College, science College, Engineering Colleges, physical Education Colleges, Architecture Colleges and so on. Most of the colleges in Maharashtra are located in its district of Mumbai, Pune, Nagpur, Nashik etc In Addition districts like Kolhapur, Aurangabad, Ahmednagar etc also have major number of colleges.
Must Read - Colleges India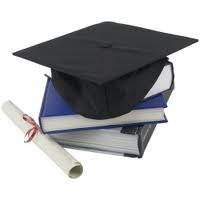 The main aim behind the successful students is the teachers which impart knowledge among the aspirants which in turn lead to success of state and ultimately success of the country. Some of the famous colleges in Maharashtra are Bombay veterinary Science College, D.Y. Patil Institute of Management Studies, Grant Medical College, Indiain Institute of Technology, K. J. Somaiya College of Arts and Commerce, Lokmanya Tilak College of Engineering, Siddharth College of Arts and Science, Sophia College for women, Xavier Institute of Communications, Maya academy of Advanced Cinematics, Mithibai College, Poddar College and Sardar Patel College of Engineering.
"Following is the list of colleges in Maharashtra. All Colleges in Maharashtra are divided into region wise. To view colleges in a particular region kindly select the region from the drop down list. The number of colleges in any particular region is mentioned in front of the link. If you come across any college in Maharashtra which is not found from our list below, please do let us know by using add in list which is default in our website".
Colleges in Maharashtra Search Results -(3383) Colleges found
| | | |
| --- | --- | --- |
| College Name | Location | State |
| A F M C College Of Nursing , Pune | PUNE | Maharashtra |
| A N M School Of Nursing,Beed | BEED | Maharashtra |
| A N M Training Institute,Beed | BEED | Maharashtra |
| A. B. M. S. P. Y. Rao Chavan Law College | PUNE | Maharashtra |
| A. K. Khan Law College | PUNE | Maharashtra |
| A.C.P.M Medical College, Dhule | DHULE | Maharashtra |
| A.E. Societys College Of Education | | Maharashtra |
| A.G. Patil Polytechnic Institute, Solapur | | Maharashtra |
| A.G.S. COLLEGE OF EDUCATION | | Maharashtra |
| A.I.T. Instt. of Pharmacy , MALEGAON | NASHIK | Maharashtra |
| A.K.K. New Law Academy | PUNE | Maharashtra |
| A.M. Patil Arts And Commerce & Kail N.K. Patil Science College | | Maharashtra |
| A.S.P.Mandal D. Pharmacy Institute , OSMANABAD | OSMANABAD | Maharashtra |
| A.S.S.P. Mandals Maharaj J.P. Valvi Arts College | | Maharashtra |
| A.T.S.P.M. Arts & Commerce College | | Maharashtra |
| Aabasaheb Shivajirao Sitaram Patil Polytechnic | | Maharashtra |
| Aadhar Shikshan and Gramin Vikas Mandal | AHMEDNAGAR | Maharashtra |
| AADINATH COLLEGE OF EDUCATION | | Maharashtra |
| AASHRAY Trust Centre for Rehabilitation | MUMBAI | Maharashtra |
| Abasaheb Kakade College of Pharmac , Ahmednagar | AHMEDNAGAR | Maharashtra |
| ABASAHEB KAKADE SHIKSHAN SHASTRA MAHAVIDYALYA | | Maharashtra |
| Abasaheb Marathe Arts and New Commerce Science College | | Maharashtra |
| Abasaheb Marathe Arts and New Commerce Science College | | Maharashtra |
| Abeda Inamdar Senur College For Girls Arts Science & Commerce | | Maharashtra |
| ABHAY SHIKSHAN KENDRA | | Maharashtra |
| Abhay Yuwa Kalyana Kendra's Arts Mahila Mahavidyalaya | | Maharashtra |
| Abhay Yuwa Kalyana Kendra's College of Eduaction | | Maharashtra |
| ABHIJIT KADAM INSTITUTE OF MANAGEMENT & SOCIAL SCIENCES | SHOLAPUR | Maharashtra |
| ABHINAV COLLEGE OF EDUCATION MANJARA CHARITABLE TRUST | | Maharashtra |
| ABHINAV EDUCATION SOCIETY | | Maharashtra |
| Abhinav Education Society College of Pharmacy , Pune | PUNE | Maharashtra |
| ABHINAV EDUCATION SOCIETY INSTITUTE OF MANAGEMENT & RESEARCH | HAVELI | Maharashtra |
| ABHINAV EDUCATION SOCIETYS B.ED. COLLEGE | | Maharashtra |
| Abhinav Education Societys Law College | PUNE | Maharashtra |
| Abhinav School Of Nursing,Sangli | SANGLI | Maharashtra |
| ABMS Parishad's yashwantrao chavan Law College | | Maharashtra |
| Academy of Engineering and Educational Research Institute of Technology | | Maharashtra |
| ACHARYA JAWADEKAR COLLEGE OF EDUCATION | | Maharashtra |
| Acharya Jawadekar shikshan Shastra Mahavidyalaya | | Maharashtra |
| Acharya Shrimannarayan Polytechnic | | Maharashtra |
| ACPM Medical College, Dhule | | Maharashtra |
| ADARSH ADHYAPAK MAHAVIDYALAYA | | Maharashtra |
| Adarsh Comprehensive College of Education & Research | | Maharashtra |
| ADARSH COMPREHENSIVE COLLEGE OF EDUCATION AND RESEARCH | | Maharashtra |
| Adarsh Institute of Pharmacy , Khanapur | SANGLI | Maharashtra |
| Adarsh Nursing School,Sangli | SANGLI | Maharashtra |
| Adarsh Polytechnic | | Maharashtra |
| Adarsh Polytechnic,Dhule | | Maharashtra |
| Adarsh Science J.B. Arts And Birla Commerce Mahavidyalaya | | Maharashtra |
| ADARSH SHIKSHAN PRASARAK MANDAL | | Maharashtra |
Top Colleges in India
Course Wise Colleges in Maharashtra

List of Colleges in Maharashtra Category Wise