Colleges in Karnataka
Karnataka is located in southern part of India. Bangalore is the capital of Karnataka and hub for information technology (IT) in India which is considered a rapid economic as well as technological development in the entire India. Karnataka offer exclusive education to the students with largest number of certified colleges. Institutes with national importance and research centers of excellence are located in this state.
Karnataka is the preferred location for study by number of students. Colleges in Karnataka offer courses in under graduate, post graduate, doctoral and integrated programs in various fields. Apart from regular graduate or post graduate courses it also engages in imparting continuing education and short term programs for experts.
Must Read - Colleges India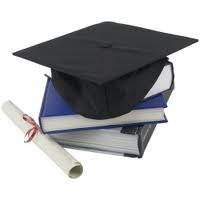 The bachelor degree courses provided by the colleges in Karnataka are B.Architecture, Bachelor of dental science (BDS), B.H M.S (homeopathy), LL.B (Law) and PG Diploma in Business Management and others. Engineering Courses offered by the colleges in Karnataka are B.E /B.tech in Electrical Engineering, Mechanical Engineering, Civil engineering, Electronic engineering, computer science and Environmental Engineering. Professional courses are also offered by the colleges in Karantaka such as Dental Sciences, Hotel management, Polytechnic and veterinary science.
Distance learning courses are offered by the Karnataka state Open University. Most of the Colleges in Karnataka provides campus facility to the students and also have active placement cells which help student in getting best career.
"Following is the list of colleges in Karnataka. All Colleges in Karnataka are divided into region wise. To view colleges in a particular region kindly select the region from the drop down list. The number of colleges in any particular region is mentioned in front of the link. If you come across any college in Karnataka which is not found from our list below, please do let us know by using add in list which is default in our website".
Colleges in Karnataka Search Results -(4056) Colleges found
| | | |
| --- | --- | --- |
| College Name | Location | State |
| Krupanidhi Group of Institutions | | Karnataka |
| Government Polytechnic, Joida | | Karnataka |
| A D Biligowda First Grade College | | Karnataka |
| A D V S First Grade College | | Karnataka |
| A E & C S Maaruti College Of Nursing , Bangalore | BANGALORE | Karnataka |
| A E & C S Pavan Polytechnic, Kolar | | Karnataka |
| A E C S Maaruthi College Of Nursing ,Bangalore | BANGALORE | Karnataka |
| A E C S Maaruthi College Of Nursing,Bangalore. | BANGALORE | Karnataka |
| A E C S MAARUTI D COLLEGE | | Karnataka |
| A E C S Maaruti School Of Nursing , Bangalore | BANGALORE | Karnataka |
| A E C S Pavan College Of Nursing , Kolar | KOLAR | Karnataka |
| A E C S Pavan College Of Nursing,Kolar | KOLAR | Karnataka |
| A E S National College | | Karnataka |
| A E T School Of Nursing , Mandya | MANDYA | Karnataka |
| A J College Of Nursing,Bangalore | BANGALORE | Karnataka |
| A J Institute of Medical Sciences & Research Centre, Mangalore | | Karnataka |
| A N M Training Centre,Bangalore | BANGALORE | Karnataka |
| A N M Training Centre,Tumkur | TUMKUR | Karnataka |
| A N Varadarajula First Grade College | | Karnataka |
| A R Govindaswamy College Arts Commerce | | Karnataka |
| A S G M Rural Polytechnic | | Karnataka |
| A S P College Commerce | | Karnataka |
| A Shama Rao Nursing School , Mangalore | MANGALORE | Karnataka |
| A V K College Of Nursing , Bangalore | BANGALORE | Karnataka |
| A V K College Of Nursing,Bangalore | BANGALORE | Karnataka |
| A V K School Of Nursing , Bangalore | BANGALORE | Karnataka |
| A V Kamalamma College For Women | | Karnataka |
| A V Kanthamma College For Women | | Karnataka |
| A V M TEACHER TRAINING INSTITUTE | | Karnataka |
| A V School Of Nursing , Bangalore | BANGALORE | Karnataka |
| A. J. Institute of Dental Sciences | MANGALORE | Karnataka |
| A. N. M. Training Center,Bagalkot | BAGALKOT | Karnataka |
| A. N. M. Training Center,Chamarajanagar | | Karnataka |
| A. N. M. Training Center,Chikkaballapura | | Karnataka |
| A. N. M. Training Center,Davanagere | DAVANAGERE | Karnataka |
| A. N. M. Training Center,Gadag | GADAG | Karnataka |
| A. N. M. Training Center,Haveri | HAVERI | Karnataka |
| A. N. M. Training Center,Koppal | | Karnataka |
| A. N. M. Training Center,Udupi | UDUPI | Karnataka |
| A.B. Shetty Memorial Institute of Dental Sciences , Mangalore | MANGALORE | Karnataka |
| A.B. Shetty Memorial Institute of Dental Sciences, Mangalore | MANGALORE | Karnataka |
| A.E.& C.S PAVAN COLLEGE OF PHYSICAL EDUCATION | | Karnataka |
| A.E.T COLLEGE OF EDUCATION | | Karnataka |
| A.J. Institute of Dental Sciences, Mangalore | MANGALORE | Karnataka |
| A.J. Institute of Medical Science & Research Centre, Mangalore | MANGALORE | Karnataka |
| A.M.C. ENGINEERING COLLEGE | BANGALORE | Karnataka |
| A.S.N.S.s Mahatma Gandhi Ji Law College | BELGAUM | Karnataka |
| A.S.N.S.S. Sanjay Patil College of Pharmacy , SANKESHWAR | BELGAUM | Karnataka |
| A.V.S.SHIKSHANA MAHAVIDYALAYA | | Karnataka |
| AADYA SHREE NIJALINGESWAR SHIKSHAN SANSTHE | | Karnataka |
Top Colleges in India
Course Wise Colleges in Karnataka

List of Colleges in Karnataka Category Wise