Colleges in Jammu & Kashmir
Jammu & Kashmir is called as "Paradise on Earth" which is situated in the Northern most Part of India mostly in Himalayan Mountain with Srinagar as summer Capital and Jammu as winter capital.
Colleges in Jammu & Kashmir provide higher education in field of Management, Medicine, Computer applications, Engineering and regional studies.
Institutes with National importance and research centers of excellence are located in this state. Students from all over the country opt for National Institute of Technology- Srinagar which is famous for engineering and management. Colleges of Jammu & Kashmir provide quality education.
Must Read - Colleges India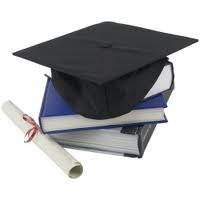 The courses offered by the colleges of Jammu & Kashmir are Bachelor degree programs include Bachelor of Architechture, BDS (Dental Course), Bachelor of science in hospitality and hotel administration and several others. Engineering courses such as Bachelor of Engineering (B.E), Bachelor of Technology (B.Tech), Under graduate Law degree course are the law course offered by the colleges in Jammu & Kashmir.
In Additional to conventional courses job oriented courses are also offered in Colleges in Jammu & Kashmir.
The various colleges which you can find in Jammu & Kashmir are Medical Colleges, BSc Nursing Colleges, Dental Colleges, Computer Colleges, Engineering Colleges, Management Colleges, Degree Colleges Jammu, Degree colleges Kashmir, Pharmacy Colleges, Unani Colleges, Architechture Colleges and so on.
The Jammu & Kashmir colleges are affiliated to the universities such Shri mata Vaishno Devi University Jammu, University of Jammu & Kashmir University.
"Following is the list of colleges in Jammu & Kashmir. All Colleges in Jammu & Kashmir are divided into region wise. To view colleges in a particular region kindly select the region from the drop down list. The number of colleges in any particular region is mentioned in front of the link. If you come across any college in Jammu & Kashmir which is not found from our list below, please do let us know by using add in list which is default in our website".
Colleges in Jammu and Kashmir Search Results -(189) Colleges found
| | | |
| --- | --- | --- |
| College Name | Location | State |
| A S College | | Jammu and Kashmir |
| A V Institute Of Nursing And Medical Sciences , Jammu | JAMMU | Jammu and Kashmir |
| Acharya Shri Chander College of Medical & Hospital, Jammu | | Jammu and Kashmir |
| Acharya Shri Chander College of Medical Sciences, Jammu | | Jammu and Kashmir |
| Acharya Shri Chander Institute Of Nsg , School Of Nursing , Jammu Tawi | JAMMU | Jammu and Kashmir |
| Adarsh College of Education | | Jammu and Kashmir |
| Al Noor College Education | | Jammu and Kashmir |
| Al Noor College of Education | | Jammu and Kashmir |
| Ashoka College of Education | | Jammu and Kashmir |
| Ashoka College Of Education | | Jammu and Kashmir |
| Ashoka Law College | KATHUA | Jammu and Kashmir |
| Atman College Education | | Jammu and Kashmir |
| Atman College of Education | | Jammu and Kashmir |
| B N College Education | | Jammu and Kashmir |
| B R School Of Nursing , Jammu | JAMMU | Jammu and Kashmir |
| B.N. College of Education | | Jammu and Kashmir |
| Baba Ghulam Shah Badshah University | | Jammu and Kashmir |
| Bee Enn College Of Nursing , Jammu | | Jammu and Kashmir |
| Bee Enn Nursing Institute , Jammu | JAMMU | Jammu and Kashmir |
| Bharat College of Education | | Jammu and Kashmir |
| Bhargava Law College | JAMMU | Jammu and Kashmir |
| Bibi Halima College Of Nursing & Med. Technology,Srinagar | SRINAGAR | Jammu and Kashmir |
| Bibi Halima College Of Nursing & Medical Technology , Srinagar | SRINAGAR | Jammu and Kashmir |
| C E D College Education | | Jammu and Kashmir |
| C. M. H. College of Legal Studies | JAMMU | Jammu and Kashmir |
| C.E.D. College of Education | | Jammu and Kashmir |
| C.M.H College of Legal Studies | | Jammu and Kashmir |
| Calliope School of Legal Studies | JAMMU | Jammu and Kashmir |
| Central Institute of Temperate Horticulture, Srinagar | | Jammu and Kashmir |
| Central Institute of Temperate Horticulture, Srinagar | | Jammu and Kashmir |
| CMH College of Education | | Jammu and Kashmir |
| CMH College of Education | JAMMU | Jammu and Kashmir |
| College Of Nursing , Srinagar. | SRINAGAR | Jammu and Kashmir |
| College Of Nursing ,Sher I Kashmir Institute Of Medical Sciences , Srinagar | | Jammu and Kashmir |
| College Of Nursing ,Sher I Kashmir Institute Of Nursing Sciences,Srinagar | SRINAGAR | Jammu and Kashmir |
| Composite Regional Centre for Persons with Disabilities (Ministry of Social Justice & Empowerment) B | SRINAGAR | Jammu and Kashmir |
| Cosmic College of Education | | Jammu and Kashmir |
| Directorate of Lifelong Learning (DDL) | JAMMU | Jammu and Kashmir |
| Dogra Law College | JAMMU | Jammu and Kashmir |
| Durga College Education | | Jammu and Kashmir |
| Eliezer Jolden Memorial College | | Jammu and Kashmir |
| Galaxy Para Medical College , Jammu | JAMMU | Jammu and Kashmir |
| Gandhi Memorial College | | Jammu and Kashmir |
| Government College for Women | | Jammu and Kashmir |
| Government College for Women | | Jammu and Kashmir |
| Government College of Engineering and Technology | | Jammu and Kashmir |
| Government College of Technology Jammu and Khasmir | | Jammu and Kashmir |
| Government Degree College | | Jammu and Kashmir |
| Government Degree College | | Jammu and Kashmir |
| Government Degree College | | Jammu and Kashmir |
Top Colleges in India
Course Wise Colleges in Jammu And Kashmir

List of Colleges in Jammu and Kashmir Category Wise