Colleges in Chandigarh
Chandigarh is one from the Union territories of India and capital for two states of India (Punjab and Haryana). Institutes with national importance are located in Chandigarh. The state is famous in providing quality education and it has become a study hub for the students of various states such as Uttaranchal, Punjab, Jammu & Kashmir, Himachal Pradesh and Haryana.
Chandigarh is the home for famous colleges students from all over the countries prefer colleges of Chandigarh to study. The top colleges in Chandigarh feild wise are Ayurvedic Colleges, Engineering Colleges, Homeopathy Colleges, Law Colleges, Medical Colleges, Nursing Colleges, Pharmacy Colleges and so on..
Must Read - Colleges India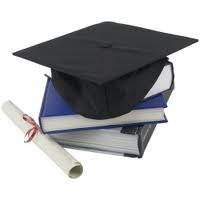 You can find government colleges as well as numerous private colleges in Chandigarh which helps you in gaining higher education. Universities/ colleges in Chandigarh are well-know for competitive exams not only in India, but also abroad.
Colleges of Chandigarh offer engineering courses such as Computer Engineering, Electrical Engineering, Production Engineering, Civil Engineering, Aeronautical Engineering and so on. Some Colleges of Chandigarh also provide scholarships for the outstanding students. The students who are below poverty levels are supported by the universities/colleges in Chandigarh and are allowed to study technical and vocational courses. Some Colleges in Chandigarh offer programs such as Master in e-commerce, Master in Business Economics and so on. Professors and faculties in the colleges of Chandigarh are well versed and experienced. The Colleges are well equipped with modern facilities such as computers and libraries, students are also provided with accommodations.
"Following is the list of colleges in Chandigarh. All Colleges in Chandigarh are divided into region wise. To view colleges in a particular region kindly select the region from the drop down list. The number of colleges in any particular region is mentioned in front of the link. If you come across any college in Chandigarh which is not found from our list below, please do let us know by using add in list which is default in our website".
Colleges in Chandigarh Search Results -(45) Colleges found
| | | |
| --- | --- | --- |
| College Name | Location | State |
| Academy of Clinical Intelligence (ACI) | | Chandigarh |
| BRAHMRISHI YOGA TRAINING COLLEGE | CHANDIGARH | Chandigarh |
| Chandigarh College of Engineering and Technology | CHANDIGARH | Chandigarh |
| College Architecture Sector | | Chandigarh |
| College Nursing Chandigarh | | Chandigarh |
| Dolphin (PG) College of Life Sciences | | Chandigarh |
| Dr. Ambedkar Institute of Hotel Management, Chandigarh | | Chandigarh |
| Goswami Ganesh Dutta S D College | | Chandigarh |
| Government College Arts | | Chandigarh |
| Government College Education | | Chandigarh |
| Government College of Art & Craft | | Chandigarh |
| Government Home Science College Chandigarh | | Chandigarh |
| Government Institute for the Mentally Handicapped, | CHANDIGARH | Chandigarh |
| Government Medical College & Hospital | CHANDIGARH | Chandigarh |
| Government Medical College, Chandigarh | | Chandigarh |
| Government Polytechnic for Women | | Chandigarh |
| Govt College For Girls | | Chandigarh |
| Govt College For Girls Chandigarh | | Chandigarh |
| Govt. Medical College | CHANDIGARH | Chandigarh |
| Govt. Polytechnic forWomen,Chandigarh | CHANDIGARH | Chandigarh |
| Gracious College Of Nursing ,Raipur | CHANDIGARH | Chandigarh |
| Guru Gobind Singh College Chandigarh | | Chandigarh |
| Homoeopathic Medical College and Hospital | CHANDIGARH | Chandigarh |
| Indian National Portage Association | CHANDIGARH | Chandigarh |
| INSTITUTE OF MANAGEMENT | CHANDIGARH | Chandigarh |
| L.B.S. INSTITUTE OF MANAGEMENT STUDIES & RESEARCH | CHANDIGARH | Chandigarh |
| Mehr Chand Mahajan D A V College For Women | | Chandigarh |
| National Institute Of Nursing Education , Chandigarh | CHANDIGARH | Chandigarh |
| National Institute Of Nursing Education, Chandigarh | CHANDIGARH | Chandigarh |
| National Institute Of Nursing Education,Chandigarh | | Chandigarh |
| National Institute of Technical Teachers' Training & Research, NITTTR | CHANDIGARH | Chandigarh |
| Post Graduate Institute of Medical Education & Research | CHANDIGARH | Chandigarh |
| Post Graduate Institute Of Medical Education And Research | CHANDIGARH | Chandigarh |
| Punjab Engineering College | CHANDIGARH | Chandigarh |
| Punjab University | CHANDIGARH | Chandigarh |
| RAJA RAM MOHAN RAIO INSTITUTE OF VOCANATIONAL STUDIES | | Chandigarh |
| Regional Institute of Co-operative Management | | Chandigarh |
| REGIONAL INSTITUTE OF COOPERATIVE MANAGEMENT | CHANDIGARH | Chandigarh |
| RV Industrial Training | | Chandigarh |
| Shri Shankaracharya Mahavidyalaya, Junwani | CHANDIGARH | Chandigarh |
| Sri Guru Gobind Singh College | | Chandigarh |
| Sri Guru Gobind SinghCollege of Pharmacy , Chandigarh | CHANDIGARH | Chandigarh |
| STATE INSTITUTE OF EDUCATION | | Chandigarh |
| TATA CMC Academy | | Chandigarh |
| University Institute of Engineering and Technology | CHANDIGARH | Chandigarh |
Top Colleges in India
Course Wise Colleges in Chandigarh

List of Colleges in Chandigarh Category Wise