Colleges in Bihar:
Bihar occupies a significant place in India with Patna as its capital. The various study programs offered by Patna are Department of Arabic, department of sociology, department of Urdu and so on. Ancient Bihar was the centre of education, learning and culture in India for 1100 years. During ancient times the education in Bihar played a vital role.
Some Colleges in Bihar are the oldest educational institutes of India which occupy a significant position in the history of Indian education.
Must Read - Colleges India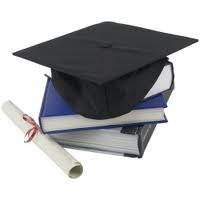 Colleges in Bihar offer a wide range of courses to the students who are ambitious of pursuing the higher studies. The courses offered by Colleges in Bihar are under graduate, post graduate, doctoral and post doctoral programs students can also obtain a wide range of career oriented certificate and diploma courses which help them in getting a good jobs. Agricultural, medical science, Arabic and Persian study university are among Bihar universities.
Bihar is famous for well known colleges; top medical colleges in Bihar are Darbanga Medical College, Jawaharlal Nehru Medical College, Patna Medical College, Nalanda Medical College and Shri Krishna Medical College and so on. In engineering colleges the famous engineering colleges in Bihar are Bhagalpur College of Engineering, Bihar Institute of Silk & Textiles, Bihar College of Engineering, Maulana Azad College of Engineering & Technology and others. Apart from the above colleges, there are architecture colleges, dental colleges, law colleges, nursing colleges and so on.
"Following is the list of colleges in Bihar. All Colleges in Bihar are divided into region wise. To view colleges in a particular region kindly select the region from the drop down list. The number of colleges in any particular region is mentioned in front of the link. If you come across any college in Bihar which is not found from our list below, please do let us know by using add in list which is default in our website".
Colleges in Bihar Search Results -(636) Colleges found
Top Colleges in India
Course Wise Colleges in Bihar

List of Colleges in Bihar Category Wise