Colleges in Assam:
Assam is situated in the Northeastern part of India with Dispur as its capital. Assam is the state in India which is bordered by Arunachal Pradesh, Nagaland, Manipur, Tripura and Meghalaya. Guwahati is the largest city in Assam and a major destination for education.
In terms of education Assam is the developed state with the top educational institutes. To improve the status of this state government as done there best by introducing innovative education policies.
The courses offered by the Colleges in Assam are undergraduate, postgraduate and diploma programs in various subjects. Some Colleges in Assam also provide scholarship to the students who have best abilities.
Must Read - Colleges India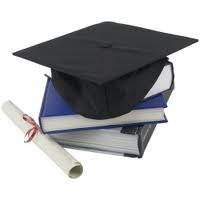 The state government has recognized the importance of technical education in Assam and came up with the leading technical universities which are Indian Institute of Technology and National Institute of Technology.
The government Ayurvedic College in Assam also offers courses on the age old principle of Ayurveda. These include Ayurvedacharya and Ayurved Vachaspati. Other courses offered by the different colleges in Assam are LL.B, diploma in pharmacy, bachelor veterinary science, B.H.M.S, B.E/ B. Tech in mechanical Engineering, electrical Engineering, Chemical Engineering and Civil Engineering.
The major colleges in Assam are affiliated to top universities in the state. Most of the famous colleges in Assam are affiliated to Guwahati University and the other universities to which the colleges in Assam are affiliated are Assam Agricultural University, Assam University and Dibrugarh University. Basically these affiliated university are AICTE Approved.
"Following is the list of colleges in Assam. All Colleges in Assam are divided into region wise. To view colleges in a particular region kindly select the region from the drop down list. The number of colleges in any particular region is mentioned in front of the link. If you come across any college in Assam which is not found from our list below, please do let us know by using add in list which is default in our website".
Colleges in Assam Search Results -(466) Colleges found
| | | |
| --- | --- | --- |
| College Name | Location | State |
| A D P College | NAGAON | Assam |
| A L Choudhury College | ALGAPUR | Assam |
| A Swahindpedi Phakan College | SIBSAGAR | Assam |
| A.K. Chanda Law College | SILCHAR | Assam |
| Abhayapuri College | BONGAIGAON | Assam |
| Alamganj Rangamati College | DHUBURI | Assam |
| Amguri College | AMGURI | Assam |
| Amiya Bharali School Of Nursing , Kamrup | KAMRUP | Assam |
| Anandaram Dhekial Phookan College | NAGAON | Assam |
| Army Institue Of Nursing , Guwahati | GUWAHATI | Assam |
| Arya Nursing College , Guwahati | GUWAHATI | Assam |
| Arya Nursing College ,Kamrup | KAMRUP | Assam |
| Arya School Of Nursing , kamrup | KAMRUP | Assam |
| Arya School Of Nursing , kamrup | KAMRUP | Assam |
| Arya Vidyapith College | GUWAHATI | Assam |
| Asian Institute Of Nursing Education , Guwahati | GUWAHATI | Assam |
| Asian Institute Of Nursing Education , Guwahati | GUWAHATI | Assam |
| Asian Institute Of Nursing Education ,Guwahati | GUWAHATI | Assam |
| Asom Sikshak Prasikshan Mahavidyalaya | | Assam |
| Assam Agricultural University | JORHAT | Assam |
| Assam Don Bosco University | | Assam |
| Assam Down Town University | | Assam |
| Assam Engineering College | GUWAHATI | Assam |
| Assam Govt. Homoeopathic Medical College | NAGAON | Assam |
| Assam Institute of Management | | Assam |
| Assam Medical College, Dibrugarh | | Assam |
| Assam Rajiv Gandhi University of Co-operative Management | | Assam |
| Assam Science & Technology University | | Assam |
| Assam University | SILCHAR | Assam |
| B B Kishan College | JALAHGHAT | Assam |
| B Baruah College | | Assam |
| B H B College | BARPETA | Assam |
| B N College Dhubri | DHUBURI | Assam |
| B P Chaliha College | NAGARPERA | Assam |
| B.H. College | BARPETA | Assam |
| B.R.M. Govt. Law College | GUWAHATI | Assam |
| Badarpur Women'S College | KAMRUP | Assam |
| Bahona College | JORHAT | Assam |
| Baihata Chariali B.Ed. College | | Assam |
| Bajali College | BARPETA | Assam |
| Bajali Teacher's' Training College | | Assam |
| Banikanta College of Teachers' Education | | Assam |
| Banikanta College Teachers' Education | | Assam |
| Bapuji College | BARPETA | Assam |
| Barama College | NALBARI | Assam |
| Bargbhag College | NALBARI | Assam |
| Barnagar B.Ed. College | | Assam |
| Barnagar College | BARPETA | Assam |
| Barpeta B.T. College | | Assam |
| Barpeta Girls College | BARPETA | Assam |
Top Colleges in India
Course Wise Colleges in Assam

List of Colleges in Assam Category Wise