A. Field description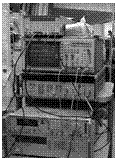 The branch of science that deals with measurement and control is called instrumentation. It deals with devices that measure or manipulate variables such as flow, temperature, level, pressure,density, viscosity etc. These devices could be as simple as valves and transmitters, and as complex as analyzers, and often consist of control systems of varied processes. The control of processes is one of the main branches of applied instrumentation and is widely in demand in all types of production business.
B. Education Guide
Education Details & Eligibility:
A graduate degree (B.E /B.Tech) or at least a diploma in engineering is needed. The degree and postgraduate degree courses are offered by private and government engineering colleges.
Basic eligibility criteria:
+2 (Higher Secondary students) with 1 st or 2nd group as major or Diploma holders in mechanical engineering can choose Bachelor degree in Instrumentation Engineering (B.E) .
Course Duration:
Training in this field is available at a number of schools and institutes all over India. The course duration for the various programs is as follows:
Diploma in Instrumentation engineering is two years.
B.E (Instrumentation engineering) is around four years.
M.E (Instrumentation engineering) is offered as a two year program.
For further details on courses please visit www.StudyGuideIndia.com
Approximate Education Expenses:
The total expense for doing Bachelor of Engineering in Instrumentation engineering is as follows
B.E - Rs.50000/ per year - (4 Years)
M.E - Rs.50000/ per year - (2 Years)
Bank loans and private loans can be easily arranged by directly contacting the banks through the college administration.
C. Institutions that offer this Education
Almost all the deemed and general universitiesoffer Bachelor degree in Instrumentation engineering.
D. Job Opportunities and Job Roles
A person who has completed B.E in instrumentation has wide opportunities in the following fields of industries.
Manufacturing
steel plants
fertilizer plants
Design etc.,
E. Approximate Salary Range
The salary can be from Rs.8, 500 to Rs.21, 000 for freshers and increases with the persons experience and knowledge.
F. Related Links
The American Society for Instrumentation & Control Engineering is a premier society established for instrumentation engineering all over the world
Web site link: http://www.sice.or.jp
Other Mechanical/Industry/Instrument Career Option Archive