Management Courses in India
Must Read - Management Study Links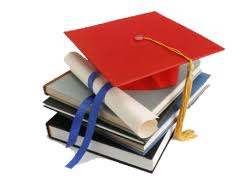 A.Field description:
People from various parts of the nation are taking up the opportunities to carry on with Management courses. Management courses in India deals with various kinds of managerial activities. Over here people work in a group to get a particular objective. Managers are the professional who user various resources to achieve desired objective of the organization.
Eligibility Management Courses
People can find two types of Management courses in India. One is known as UG or undergraduate course where as other is PG or post course. In order to get admission in UG courses, the candidate must pass his or her HS examination. The Bachelor in Management course has duration of 3 years.An individual holding a bachelor degree from a reputed organization is eligible to pursue PG Management courses in India. It is also mandatory to attend entrance examination such as CAT, MAT.
Importance of Management Courses
In India management is such a wonderful stream where students from any stream can easily get an enrolment. The concentration of Management courses in India is associated with practical, analytical as well as theoretical concept of business management. An individual who have become an MBA from a reputed organization can easily get himself to any field of career.
Career option Management Courses
An MBA has a broad spectrum of career. If you have passed out your management from a reputed organization, this degree will definitely help you to get a lucrative career. Employment can be provided in any field such as public as well as private organizations. Marketing is a wonderful sector from where an individual can get great career. There are finance jobs as well as teaching jobs for the students who have just passed out MBA from a reputed organization in India. An individual with Management degree can make his career bright by working abroad.
Indian Institute of Management - IIM-K, Kozhikode
Mudra Institute of Communication - MICA, Ahmedabad
Indian Institute of Foreign Trade - IIFT, New Delhi
ICFAI Business School, Hyderabad
National Institute of Industrial Engineering - NITIE, Mumbai