Colleges in Jalandhar
Jalandhar is the city in Punjab which capital is Chandigarh. The education in Jalandhar is reached by the students through various educational and academic institutes.
The various colleges in Jalandhar are Army College of Nursing, CT Institute of Technology, K.C.L Institute of Laws for Women, Parul School of Nursing, Sant Baba Bagh Singh Institute of engineering & Technology, St. Soldier Law College, CT Institute of Engineering Management & Technology, DAV Institute of Engineering &Technology, NIT Jalandhar Phoenix Nursing Institute, Sant Baba Bagh Singh Institute of Nursing
Must Read - Colleges India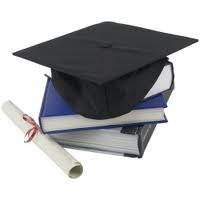 Colleges in Jalandhar offer programs such as Graduate, Postgraduate, Diploma and Certificate programs in various fields. The courses offered by the Colleges in Jalandhar are Humanities, Engineering, Agriculture and farming, Medicine, Law, Business, Veterinary and so on. Apart from regular programs Colleges in Jalandhar also offer programs in various modes such as distance learning, correspondence courses and some provide campus study. Professors and faculties in colleges of Jalandhar are well-versed and experienced. The colleges are well equipped with modern facilities such as computers and libraries.
Get connect to different colleges in Jalandhar which is Just a click away, StudyguideIndia will provide you the information as required by you. Information provided here is a clear one if at all you come across to know any errors kindly request you to let us know
"Following is the list of Colleges in Jalandhar. All Colleges in Jalandhar are divided into Location wise. We have even listed college in Jalandhar as per alphabetical order which is easy to find the desired college and information on it. If you come across any college in Jalandhar which is not found from our list below, please do let us know by using add in list which is default in our website".
Search Results -(34) Colleges found
| | | |
| --- | --- | --- |
| College Name | Location | State |
| A P S College Of Nursing , Jalandhar | JALANDHAR | Punjab |
| Army Nursing College , Jallandhar | JALANDHAR | Punjab |
| Bhai Mati Dass School Of Nursing , Jalandhar | JALANDHAR | Punjab |
| Bharat Institute Of Nursing Training , Jalandhar | JALANDHAR | Punjab |
| Bharat Institute Of Nursing Training Mundh , Jalandhar | JALANDHAR | Punjab |
| C.T. Institute of Pharmacy , Jalandhar | JALANDHAR | Punjab |
| DAV Institute of Physiotherapy and Rehabilitation | JALANDHAR | Punjab |
| Guru Nanak Nursing Training Institute And Hospital , Jalandhar | JALANDHAR | Punjab |
| Guru Nanak Nursing Training Instt And Hospital , Jalandhar | JALANDHAR | Punjab |
| Gurunanak Dev University | JALANDHAR | Punjab |
| Indian Medical Institute Of Nursing Training , Jalandhar | JALANDHAR | Punjab |
| K.C.L. Institute of Laws | JALANDHAR | Punjab |
| Lala Lajpat Rai Institute Of Nsg Education ,School Of Nursing , Jalandhar | JALANDHAR | Punjab |
| Lala Lajpat Rai Institute Of Nursing Education , Jalandhar | JALANDHAR | Punjab |
| LOVELY INSTITUTE OF MANAGEMENT LOVELY MALL | JALANDHAR | Punjab |
| M H R Dav Institute Of Nursing , Jalandhar | JALANDHAR | Punjab |
| Mahatma Hans Raj D A V Institute Of Nursing , Jalandhar | JALANDHAR | Punjab |
| Mahatma Hans Raj D A V Institute Of Nursing , Jalandhar | JALANDHAR | Punjab |
| Mahatma Hans Raj Dav Institute Of Nursing , Jalandhar | JALANDHAR | Punjab |
| Mata Gujri Institute Of Nursing , Jalandhar | JALANDHAR | Punjab |
| Mehr Chand Polytechnic College , Jalandhar | JALANDHAR | Punjab |
| Nursing Training Institute & Hospital , Jalandhar | JALANDHAR | Punjab |
| Parul School Of Nursing , Jalandhar | JALANDHAR | Punjab |
| Phoenix The Global Institute Of Nursing , Jalandhar | JALANDHAR | Punjab |
| Punjab Medical Institute Of Nursing & Hospital , Jalandhar | JALANDHAR | Punjab |
| S G L Nursing College , Jalandhar | JALANDHAR | Punjab |
| S G L Nursing School , Jalandhar | JALANDHAR | Punjab |
| Sacred Heart Hospital ,School Of Nursing , Jalandhar | JALANDHAR | Punjab |
| Sant Baba Bhag Singh Institute Of Nursing , Jalandhar | JALANDHAR | Punjab |
| School Of Nursing Civil Hospital , Jalandhar | JALANDHAR | Punjab |
| St Soldier Nursing Training Institute , Jalandhar | JALANDHAR | Punjab |
| St. Soldier Law College | JALANDHAR | Punjab |
| United Christian School Of Nursing , Jalandhar | JALANDHAR | Punjab |
| University College Of Nursing , Jalandhar | JALANDHAR | Punjab |
Top Colleges in India
Course Wise Colleges in Jalandhar

List of Colleges in Jalandhar Category Wise