Colleges in Uttarakhand:
Uttarakhand is Located in the Northern part of India with Dehra Dun as its capital. Previously this state was called as Uttaranchal, later officially this state has been renamed as Uttarakhand.
Highest Literacy rate is found in this state. Colleges in Uttarakhand offer courses such as graduate, postgraduate and doctoral in various fields. Apart from regular courses Colleges in Uttarakhand offer courses in specialized and specific fields such as finance and technology.
Must Read - Colleges India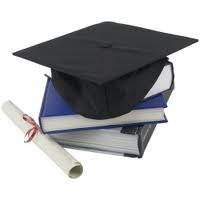 Students from across the country prefer Uttarakhand as there study place and it is home to numerous Engineering Colleges, Medical Colleges, Arts colleges, Science Colleges Commerce Colleges and business schools.
Institutes with national importance and research centers of excellence are located in this state. Regular as well as distance learning courses are offered to the students in Uttarakhand. Most of the Colleges in Uttarakhand also have active placement cells, which invite renowned companies for campus recruitment with the help of which students reaches sky heights.
"Following is the list of colleges in Uttarakhand. All Colleges in Uttarakhand are divided into region wise. To view colleges in a particular region kindly select the region from the drop down list. The number of colleges in any particular region is mentioned in front of the link. If you come across any college in Uttarakhand which is not found from our list below, please do let us know by using add in list which is default in our website".
Colleges in Uttaranchal Search Results -(356) Colleges found
| | | |
| --- | --- | --- |
| College Name | Location | State |
| A.P.B. GOVT.POST GRADUATE COLLEGE | | Uttaranchal |
| ACADEMY OF MANAGEMENT STUDIES | | Uttaranchal |
| AKAL COLLEGE OF EDUCATION | | Uttaranchal |
| Almora Campus College | ALMORA | Uttaranchal |
| Alpine College of Management and Technology | | Uttaranchal |
| Alpine Institute of Management & Technology | | Uttaranchal |
| AMARPALI INSTITUTE OF MANAGEMENT & COMPUTER APPLICATION | | Uttaranchal |
| AMARPALI INSTITUTE OF MANAGEMENT AND COMPUTER APPLICATIO | | Uttaranchal |
| Amrapali Institute of Hotel Management | | Uttaranchal |
| Amrapali Institute of Tech. & Science | HALDWANI | Uttaranchal |
| ARIHANT COLLEGE OF EDUCATION | | Uttaranchal |
| Arihant College Of Nursing , Haridwar | HARIDWAR | Uttaranchal |
| Arihant College Of Nursing,Haridwar | HARIDWAR | Uttaranchal |
| Arya Kanya Degree College | | Uttaranchal |
| B D Pandey Hospital School Of Nursing ,Nainital | NAINITAL | Uttaranchal |
| B. S. M. Law College | ROORKEE | Uttaranchal |
| B.C.T. Kumaon Engineering College | | Uttaranchal |
| B.S. Negi Mahila Pravidhik Prashikshan Sansthan (ONGC) | | Uttaranchal |
| B.S.M. (P.G.) College | | Uttaranchal |
| B.S.M. B.ED COLLEGE | | Uttaranchal |
| B.S.M. B.ED. COLLEGE | | Uttaranchal |
| B.S.Negi Mahila Pravidhik Prashikshan Sansthan | | Uttaranchal |
| BEEHIVE COLLEGE OF ADVANCED STUDIES | | Uttaranchal |
| Beehive College of Management and Technology | | Uttaranchal |
| BFIT Technical Campus | | Uttaranchal |
| Birla Institute of Applied Sciences | NAINITAL | Uttaranchal |
| Bishambar Sahai Law Institute | ROORKEE | Uttaranchal |
| BISHAMBAR SAHAL B.P.ED INSTITUTE | | Uttaranchal |
| Bishamber Sahai Diploma Engineering College (BSDEC) | | Uttaranchal |
| BISHAMBHAR SAHAI MANAGEMENT INSTITUTE | ROORKEE | Uttaranchal |
| Blue Mountains College of Hotel Management | | Uttaranchal |
| BLUE MOUNTAINS COLLEGE OF TEACHERS EDUCATION | | Uttaranchal |
| BRD College of Management and Science | | Uttaranchal |
| Central Soil and Water Conservation Research & Training Institute | | Uttaranchal |
| Ch. Charan Singh Polytechnic (CCSP) | | Uttaranchal |
| Chanakya Law College | RUDRAPUR | Uttaranchal |
| Chandola Homoeopathic Medical College & Hospital | | Uttaranchal |
| CHANDRAWATI TIWARI GIRLS DEGREE COLLEGE | | Uttaranchal |
| Chandrawati Tiwari law college | PAURI | Uttaranchal |
| Chinmaya Degree College | | Uttaranchal |
| COER SCHOOL OF MANAGEMENT | | Uttaranchal |
| College of Basic Sciences & Humanities | | Uttaranchal |
| College Of Engg Technology | | Uttaranchal |
| College of Engineering Roorkee | HARIDWAR | Uttaranchal |
| College Of Technology | | Uttaranchal |
| College of Technology | | Uttaranchal |
| Combined P G Institute Of Medical Sceines, , School Of Nursing, Dehra Dun | DEHRADUN | Uttaranchal |
| Combined P G Institute Of Medical Science & Research , Uttarakhand | DEHRADUN | Uttaranchal |
| Combined p G Institute Of Medical Sciences & Research , Uttarakhand | | Uttaranchal |
| Combined P G Institute Of Medical Sciences, ,College Of Nursin,Dehradun | DEHRADUN | Uttaranchal |
Top Colleges in India
Course Wise Colleges in Uttaranchal

List of Colleges in Uttaranchal Category Wise