Colleges in Tirpura:
Tirpura is Located in the Northeastern part of India with Agartala as its capital. Tirpura is one of the beautiful states of India with average literacy rate. Research centers of excellence and Institutes with National importance are located in the Tirpura.
Colleges in Tirpura offer various courses such as Graduate, Postgraduate and certificate courses in the field of Arts, Sciences, Commerce, Information technology and Engineering. Regular as well as distance learning courses are offered by the Colleges in Tirpura.
Must Read - Colleges India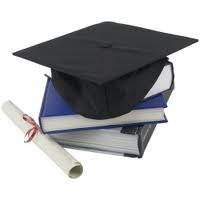 The major colleges in Tirpura are affiliated to Tirpura University which is the notable university in Tirpura it has various departments such as Department of History, Political science, English, Mathematics, Zoology, Botany, Chemistry, Sanskrit, Hindi, Philosophy and Commerce.
Tirpura is the Home for various colleges such as Pharmacy College, Medical Colleges, Engineering Colleges and Polytechnic colleges.
You can find well known colleges in Tirpura such as Ramkrishna Mahavidyalaya Kailasahar, Belonia College - Belonia , Women's College – Agartala, Ramthakur College - Badharghat, Bir Bikram Memorial College –Agartala, Dasarath Dev Memorial College - Khowai, Govt. Degree College – Dharmanagar, Netaji Subhas Mahavidyalaya Udaipur, Michael Madhusudan Datta College - Sabroom, Govt. Degree College – Kamalpur, Govt. Degree College – Amarpur, Kabi Nazrul Mahavidyalaya Sonamura, Ambedkar College - Fatikroy , Bhavan's Tripura College of Science and Technology - Agartala.
"Following is the list of colleges in Tirpura. All Colleges in Tirpura are divided into region wise. To view colleges in a particular region kindly select the region from the drop down list. The number of colleges in any particular region is mentioned in front of the link. If you come across any college in Tirpura which is not found from our list below, please do let us know by using add in list which is default in our website".
Colleges in Tripura Search Results -(44) Colleges found
| | | |
| --- | --- | --- |
| College Name | Location | State |
| ICAR Research Complex for NEH Region, Barapani | | Tripura |
| Agartala Government Medical College & Hospital, Agartala | | Tripura |
| Belonia College | | Tripura |
| Bhavans Tripura College of Teacher Education | | Tripura |
| Bir Bikram Evening College | | Tripura |
| College Of Teacher Education | | Tripura |
| College of Teacher Education | | Tripura |
| Dasarth Dev Memorial College Khowai Government College | | Tripura |
| Dharmanagar Government College | | Tripura |
| Directorate of Distance Education | | Tripura |
| District Institute of Education and Training (DIET) | | Tripura |
| District Institute of Education and Training (DIET) | | Tripura |
| District Institute of Education and Training (DIET) | | Tripura |
| District Institute of Education and Training (DIET) | | Tripura |
| Dr B R A Memorial Nursing School, , West Tripura | TRIPURA | Tripura |
| Dr B R A Memorial Nursing School, Agartala | AGARTALA | Tripura |
| Government Degree College | | Tripura |
| Government Music College | | Tripura |
| I L S Nursing Institute , Agartala | AGARTALA | Tripura |
| I L S Nursing Institute , behind Central School, Agartala | AGARTALA | Tripura |
| ICFAI College of Education | | Tripura |
| ICFAI UNIVERSITY | TRIPURA | Tripura |
| Institute of Advanced Studiesin Education | | Tripura |
| Institute of Chartered Financial Analysis of India University | AGARTALA | Tripura |
| Institute Of Nursing Science , Agartala | AGARTALA | Tripura |
| Institute Of Nursing Science, ,Tripura West | TRIPURA | Tripura |
| Kabi Nazrul Mahavidyalaya | | Tripura |
| Maharaja Bir Bikram College | | Tripura |
| Michael Madhusudan Dutta College | | Tripura |
| National Institute of Technology (NIT), Agartala | | Tripura |
| Netaji Subhash Mahavidyalaya | | Tripura |
| Nurses Training Institute, Agartala | AGARTALA | Tripura |
| Ramkrishna Mahavidyalaya | | Tripura |
| Ramthakur College | | Tripura |
| Regional College Of Physical Education | | Tripura |
| Regional Institute of Pharm.Sciences & Technology , Agartala | AGARTALA | Tripura |
| Tripura Engineering College | | Tripura |
| Tripura Govt. Law College | AGARTALA | Tripura |
| Tripura Institute Of Technology | | Tripura |
| Tripura Medical College And Dr. B R A M Teaching Hospital, Agartala | | Tripura |
| Tripura Sundari College Of Nursing , Tripura West | TRIPURA | Tripura |
| Tripura University | TRIPURA | Tripura |
| Women's Polytechnic | | Tripura |
| Womens College | | Tripura |
Top Colleges in India
Course Wise Colleges in Tripura

List of Colleges in Tripura Category Wise