Colleges in Tamil Nadu:
Education system in Tamil Nadu is well developed with High literacy rate. The colleges in Chennai have gained much importance since they were the first to operate in southern part of India. The courses offered by the colleges in Chennai are Graduate, Post graduate, Doctoral and Diploma levels. Colleges in Tamil Nadu offer higher education through different mode such as regular studies, distance learning, certain colleges offer academic programs from their campus, residential academic centers and through affiliated colleges. Most of the colleges in Tamil Nadu have active placement cells which help aspirants in getting best career. Institutes with National importance and research centers of excellence are located in Tamil nadu. Chennai is the capital of Tamil Nadu where you can find number of autonomous engineering colleges and Top ranked technical institute, IIT Chennai. Different colleges such as Engineering colleges, polytechnics colleges, humanities colleges and medical colleges are found in this state.
Must Read - Colleges India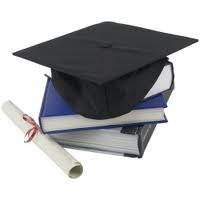 The famous colleges in Chennai are Anna University, IIT Madras, Loyola College, National Institute of Fashion Technology, Central Leather research Institute and National Institute of Technology, Guindy. Well developed facilities like well-versed lecturers, libraries, modernized laboratories contribute in making best colleges in Tamil Nadu's capital city, Chennai.
"Following is the list of colleges in Tamil Nadu. All Colleges in Tamil Nadu are divided into region wise. To view colleges in a particular region kindly select the region from the drop down list. The number of colleges in any particular region is mentioned in front of the link. If you come across any college in Tamil Nadu which is not found from our list below, please do let us know by using add in list which is default in our website".
Colleges in Tamil Nadu Search Results -(3854) Colleges found
Top Colleges in India
Course Wise Colleges in Tamil Nadu

List of Colleges in Tamil Nadu Category Wise