Colleges in Punjab:
Punjab is Located in North western corner of India with Chandigarh as its capital. It is famous for technical and specialized education. In this state education is given top priority. Punjab is known for its rich culture, famous destination, beautiful and attractive spots.
Colleges in Punjab offer programs such as Graduate, Postgraduate, Diploma and Certificate programs in various fields. The courses offered by the Colleges in Punjab are Humanities, Engineering, Agriculture and farming, Medicine, Law, Business, Veterinary and so on. Apart from regular programs universities in Punjab also offer programs in various modes such as distance learning, correspondence courses and some provide campus study. Professors and faculties in colleges of Punjab are well-versed and experienced. The colleges are well equipped with modern facilities such as computers and libraries.
Must Read - Colleges India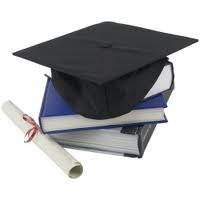 Some of the prestigious colleges in Punjab are Sant Longowal Institution of Engineering & technology which offer courses like Information technology, Computer science, Engineering, Computer Engineering and other Degree courses as well as vocational courses. The most of the colleges in Punjab are affiliated to the University of Punjab. The main task of colleges in Punjab is to shape the career of the student and produce Engineers, Doctors, Technicians and other skilled professionals.
The famous college of Punjab are Christian Medical College, Punjab Engineering College, Government Polytechnic College, Guru Gobind Singh college of Engineering and technology, ICFAI National College, D.A.V College for Women.
"Following is the list of colleges in Punjab. All Colleges in Punjab are divided into region wise. To view colleges in a particular region kindly select the region from the drop down list. The number of colleges in any particular region is mentioned in front of the link. If you come across any college in Punjab which is not found from our list below, please do let us know by using add in list which is default in our website".
Colleges in Punjab Search Results -(1122) Colleges found
| | | |
| --- | --- | --- |
| College Name | Location | State |
| Central Institute on Post harvest Engineering and Technology, Ludhiana | | Punjab |
| A & M Institute of Management and Technology | | Punjab |
| A P S College Of Nursing , Jalandhar | JALANDHAR | Punjab |
| A.S. College For Women | | Punjab |
| A.S. College,Ludhiana | | Punjab |
| A.S. TEACHER TRAINING COLLEGE | | Punjab |
| A.S.Group of Institutions, Khanna | | Punjab |
| Abigail Charistian Nursing Institute , Gurudaspur | GURDASPUR | Punjab |
| Adarsh College Of Nursing , Patiala | PATIALA | Punjab |
| Adarsh School Of Nursing , Patiala | PATIALA | Punjab |
| Adesh Hospital & Research Centre Pvt. Ltd , Muktsar | MUKTSAR | Punjab |
| Adesh Institute of Dental Sciences & Research, Bathinda | BHATHINDA | Punjab |
| Adesh Institute of Engineering & Technology | | Punjab |
| Adesh Institute of Medical Sciences & Research, Bhatinda | | Punjab |
| Adesh Institute Of Medical Sciences , Muktsar | MUKTSAR | Punjab |
| Adesh Polytechnic College , Ferozpur | FIROZPUR | Punjab |
| Adesh School Of Nursing , Bhatinda | BHATHINDA | Punjab |
| Adesh University | | Punjab |
| Aggarwal College Of Nursing , Ferozepur | FIROZPUR | Punjab |
| Aggarwal School Of Nursing & Paramedical Educational Society , Guru Har Sahai | | Punjab |
| Ajit Nursing Institute , Sangrur | SANGRUR | Punjab |
| Akal College of Diploma Pharmacy , Sangrur | SANGRUR | Punjab |
| Akal Degree College | | Punjab |
| Akal Degree College | | Punjab |
| Akal Polytechnic | | Punjab |
| AKARSHAN COLLEGE OF EDUCATION | | Punjab |
| AKILA TEACHER TRAINING COLLEGE | | Punjab |
| ALALIA TEACHER TRAINING COLLEGE FOR WOMEN,BATHINDA | | Punjab |
| Aman Bhalla College Of Nursing , Gurdaspur | GURDASPUR | Punjab |
| AMAN BHALLA TEACHER TRAINING COLLEGE KOTLI | | Punjab |
| Amandeep Singh Shergil Memorial College | | Punjab |
| Amar Professional College Of Nursing , Mohali | MOHALI | Punjab |
| Amar Professional Educational Society, School Of Nursing , Ropar | | Punjab |
| Amar Shaheed B.A.S.J.S.Memorial College | | Punjab |
| Ambika College Of Nursing , Mohali | MOHALI | Punjab |
| Ambika Institute Of Nursing & Paramedical Sciences , Ropar | | Punjab |
| Ambika Institute Of Nursing , Ropar | | Punjab |
| Amritsar College of Engineering & Technology | AMRITSAR | Punjab |
| Amritsar School Of Nursing , Amritsar | AMRITSAR | Punjab |
| Anand College Of Nursing , Amritsar | AMRITSAR | Punjab |
| Anand School Of Nursing , Amritsar | AMRITSAR | Punjab |
| ANAND TEACHER TRAINING COLLEGE FOR WOMEN | | Punjab |
| Andhra Pradesh.J. College Of Fine Arts | | Punjab |
| ANGELS TEACHER TRAINING COLLEGE | | Punjab |
| Anil Baghi College Of Nursing , Ferozepur | FIROZPUR | Punjab |
| APEEJAY INSTITUTE OF MANAGEMENT | | Punjab |
| Apeejey College of Fine Arts | | Punjab |
| Arjan Dass College | | Punjab |
| ARMY INSTITUTE OF HIGHER EDUCATION | | Punjab |
| Army Institute of Law | MOHALI | Punjab |
Top Colleges in India
Course Wise Colleges in Punjab

List of Colleges in Punjab Category Wise