Colleges in Himachal Pradesh:
Himachal Pradesh is located in Northern-West part of India with Shimla as its capital. It is one of the beautiful states in India which is famous for its natural beauty. Himachal Pradesh is bordered by Jammu and Kashmir, Haryana, Uttar Pradesh, Punjab and Uttarakhand. The literacy rate is high in Himachal Pradesh.
Colleges in Himachal Pradesh offer undergraduate, postgraduate, and doctorate programs in various fields. The IT education in Colleges of Himachal Pradesh as gained much importance. Some colleges also offer specialized courses in horticulture, forestry, Ayurveda, yoga and languages.
Must Read - Colleges India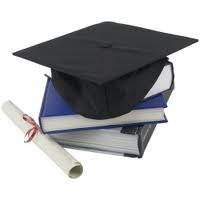 The colleges you can find in Himachal Pradesh are Medical Colleges, BSc Nursing Colleges, Dental Colleges, Computer Colleges, Engineering Colleges, Management Colleges, B.Ed Colleges, Ayurveda Colleges, Homeopathy Colleges, Degree Colleges, Law Colleges, Mass Communication Colleges, LLM Colleges, Architechture Colleges
"Following is the list of colleges in Himachal Pradesh. All Colleges in Himachal Pradesh are divided into region wise. To view colleges in a particular region kindly select the region from the drop down list. The number of colleges in any particular region is mentioned in front of the link. If you come across any college in Himachal Pradesh which is not found from our list below, please do let us know by using add in list which is default in our website".
Colleges in Himachal Pradesh Search Results -(292) Colleges found
| | | |
| --- | --- | --- |
| College Name | Location | State |
| Central Potato Research Institute, Shimla | | Himachal Pradesh |
| A - ONE COLLEGE | | Himachal Pradesh |
| A.I.T. Polytechnic,Nalagarh | | Himachal Pradesh |
| A.P.G. University | | Himachal Pradesh |
| Abhilashi Institute of Management Studies | | Himachal Pradesh |
| ABHILASHI J.B.T. TRAINING INSTITUTE NER CHOWK | | Himachal Pradesh |
| ABHLLASHI TEACHER TRAINING COLLEGE | | Himachal Pradesh |
| ADARSH BHARTI MAHAVIDHYALAYA | | Himachal Pradesh |
| Akal College of Engineering & Technology | | Himachal Pradesh |
| Akal College Of Nursing, Sirmour | SIRMAUR | Himachal Pradesh |
| Arni University | | Himachal Pradesh |
| ASTHA TEACHER TRAINING COLLEGE | | Himachal Pradesh |
| Atal Bihari Vajpaee, Govt. Instt. of Engg. & Technolgy | | Himachal Pradesh |
| Awasthi Educational Society , Solan | SOLAN | Himachal Pradesh |
| AWASTHI MEMORIAL SCHOOL OF TEACHERS EDUCATION | | Himachal Pradesh |
| B B N College | | Himachal Pradesh |
| BABA BALAK NATH TEACHER TRAINING COLLEGE | | Himachal Pradesh |
| BABA KIRPAL DAS TEACHER TRAINING COLLEGE FOR WOMAN | | Himachal Pradesh |
| BABA KIRPAL DAS TEACHER TRAINING COLLEGE FOR WOMAN | | Himachal Pradesh |
| Babu Jagjivan Ram Trust (Regd.) for Social Development | UNA | Himachal Pradesh |
| Baddi University of Emerging Sciences & Technology | | Himachal Pradesh |
| Bahra University | | Himachal Pradesh |
| Bells Institute of Management & Technology | | Himachal Pradesh |
| BHARDWAJ SHIKSHAN SANSTHAN | | Himachal Pradesh |
| Bhojia Dental College & Hospital, Solan | SOLAN | Himachal Pradesh |
| Bhojia Institute Of Nursing , Solan | SOLAN | Himachal Pradesh |
| Bibi Halima College Of Nursing & Med Technology , Srinagar | | Himachal Pradesh |
| BLOOMS TEACHER TRAINING COLLEGE | | Himachal Pradesh |
| BUSHEHR B.ED INSTITUTE | | Himachal Pradesh |
| Central Research Institute | | Himachal Pradesh |
| CHAMBA MILLENNTUM TEACHER TRAINING COLLEGE | | Himachal Pradesh |
| Chamunda Institute Of Medical Sciences & Nursing College , Kullu | KULLU | Himachal Pradesh |
| College Of Nursing ,Indira Gandhi Medical College & Hospital,Shimla | SHIMLA | Himachal Pradesh |
| Composite Regional Centre for persons with Disabilities | SUNDER NAGAR | Himachal Pradesh |
| D A V Centanary College | | Himachal Pradesh |
| D A V College | | Himachal Pradesh |
| D A V College Himachal Pradesh | | Himachal Pradesh |
| D.A.V. College | | Himachal Pradesh |
| D.A.V. College | | Himachal Pradesh |
| D.A.V. College | | Himachal Pradesh |
| D.A.V. P.G. COLLEGE | | Himachal Pradesh |
| DAWARKA DASS MEMORIAL SAI INSTITUTE OF EDUCATION TRAINING | | Himachal Pradesh |
| DEEN DAYAL MAHESH COLLEGE FOR EDUCATION. | | Himachal Pradesh |
| DEEN DAYAL TEACHER TRAINING COLLEGE | | Himachal Pradesh |
| DEPARTMENT OF EDUCATION,HIMACHAL PRADASH UNIVERSITY | | Himachal Pradesh |
| Dev Bhumi Polytechnic | | Himachal Pradesh |
| Devasya Polytechnic | | Himachal Pradesh |
| DHLS Study Centre of AIISH, Manasagangohri, Mysore, at Indira Gandhi Medical College | SHIMLA | Himachal Pradesh |
| District Hospital , Sirmaur | SIRMAUR | Himachal Pradesh |
| District Hospital, School Of Nursing , Mandi | MANDI | Himachal Pradesh |
Top Colleges in India
Course Wise Colleges in Himachal Pradesh

List of Colleges in Himachal Pradesh Category Wise