Colleges in Goa:
Goa is located on Western coast of India with Panaji as its capital. Goa is the smallest state in India with Northern border as Maharashtra, South and East by Karnataka and West as Arabian Sea. Goa is known as one of the best tourist place in India as well as best educational institutes are found in Goa to pursue higher studies.
The programs offered by Colleges in Goa are undergraduate, post graduate, Ph.D as well as Diploma, both technical and general courses are offered by Goa Colleges with subjects social science, life science and environment, management studies, engineering and architecture, fine art, music, language, natural science, commerce law, education and medicine and dentistry.
Must Read - Colleges India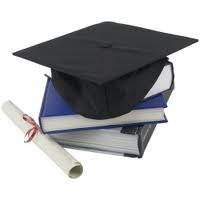 "Colleges in Goa are affiliated to Goa University which is the only university in this state which was formed under Goa University Act 1984 is accredited to National Assessment and Accreditation Council (NAAC).
Goa is home for famous colleges, which are administered by private as well as Govt. The colleges are Goa Engineering College, Padre Conceicao College of Engineering, Verna and Shree Rayeshwar Institute of Engineering and Innformation Technology - Shiroda.
You can find one state run medical college in the state by the name Goa Medical College. Law colleges in Goa include V.M. Salgaocar College of Law and Govind Ramnath Kare College of Law.
"Following is the list of colleges in Goa. All Colleges in Goa are divided into region wise. To view colleges in a particular region kindly select the region from the drop down list. The number of colleges in any particular region is mentioned in front of the link. If you come across any college in Goa which is not found from our list below, please do let us know by using add in list which is default in our website".
.
Colleges in Goa Search Results -(64) Colleges found
| | | |
| --- | --- | --- |
| College Name | Location | State |
| Agnel Charities Agnel Seva Sangh Padre Conceicao College of Engineering, | | Goa |
| Agnel Institute Of Food Craft and Culinary Sciences | | Goa |
| Agnel Polytechnic | | Goa |
| Aithein Ayurveda Massage School | GOA | Goa |
| Ankur Special School for Mentally Retarded | MARGAO | Goa |
| C.E S. College Of Arts & Commerce | | Goa |
| Carmel College Of Arts Science Commerce For Women | | Goa |
| College Engineering | | Goa |
| College of Engineering | | Goa |
| College Of Nursing, Victor Medical & Res. Foundation,Salcett | GOA | Goa |
| COLLEGE THE GOA SALESIAN SOCIETYS | | Goa |
| Dayan Prasark Mandals College Arts | | Goa |
| Dnyan Prabodhini Mandal's Shree Mallikarjun College of Arts & Commerce | | Goa |
| Fr Agnel College Of Arts And Commerce | | Goa |
| Fr. Agnel Ashram, Verna | | Goa |
| G V M S Shri G G P R College Commerce Economics | | Goa |
| Goa College Architecture | | Goa |
| Goa College of Engineering | | Goa |
| Goa College of Home Science | | Goa |
| Goa College of Pharmacy | | Goa |
| Goa College ofPharmacy,PANAJI | PANAJI | Goa |
| Goa College Pharmacy | | Goa |
| Goa Dental College & Hospital, Goa | GOA | Goa |
| GOA INSTITUTE OF MANAGEMENT | | Goa |
| Goa Medical College | | Goa |
| Goa Medical College, Panaji | | Goa |
| Goa Polytechnic | | Goa |
| Goa University | | Goa |
| GOA VIDYAPRASARAK MANDAL'S COLLEGE OF EDUCATION | | Goa |
| Goa Vidyaprasarak Mandals College Education | | Goa |
| Government College Arts And Commerce | | Goa |
| Government College Arts Science Commerce Goa | | Goa |
| Government College Arts Science Commerce Quepem | | Goa |
| Government Polytechnic Bicholim | | Goa |
| Government Polytechnic,Curchorem Cacora | | Goa |
| Government Polytechnic,panaji | | Goa |
| Govind Ramnath Kare College of Law | MARGAO | Goa |
| Govt. Nursing School , Margao | MARGAO | Goa |
| Guardian Angel Institute of Hotel Management | | Goa |
| ICAR Research Complex Goa | | Goa |
| IIAS School of Management | | Goa |
| Inst Of Nursing Edu , Panjim | GOA | Goa |
| Inst Of Nursing Edu Nsg Sch Tiswada,Panjim | PANAJI | Goa |
| Institute Of Nursing Education , Bambolim | | Goa |
| Institute of Shipbuilding Technology | | Goa |
| Kamaxi Devi Homoeopathic Medical College | GOA | Goa |
| Lokvishwas Pratishthan Shantadurga Krupa Ashram | GOA | Goa |
| Murgaon Education Societys College Arts And Commerce | | Goa |
| National Institute of Technology (NIT)-GOA | | Goa |
| Nirmala Institute Education | | Goa |
Top Colleges in India
Course Wise Colleges in Goa

List of Colleges in Goa Category Wise