Colleges in Bangalore
Bangalore is the capital of Karnataka and hub for information technology (IT) in India which is considered as a rapid economic as well as technological development city in the entire India. Colleges in Bangalore offer exclusive education to the students with largest number of certified colleges. Institutes with national importance and research centers of excellence are located in the state of Bangalore.
Bangalore is the preferred location for study by number of students. Colleges in Bangalore offer courses in under graduate, post graduate, doctoral and integrated programs in various fields. Apart from regular graduate or post graduate courses it also engages in imparting continuing education and short term programs for experts.
Must Read - Colleges India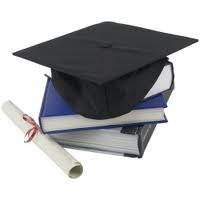 Education courses in colleges of Bangalore
The bachelor degree courses provided by the colleges in Bangalore are B. Architecture, Bachelor of dental science (BDS), B.H M.S (homeopathy), LL.B (Law) and PG Diploma in Business Management and others. Engineering Courses offered by the colleges in Bangalore are B.E /B.tech in Electrical Engineering, Mechanical Engineering, Civil engineering, Electronic engineering, computer science and Environmental Engineering. Professional courses are also offered by the colleges in Bangalore such as Dental Sciences, Hotel management, Polytechnic and veterinary science. You can find world's renowned institute like IIM Bangalore and IISc Bangalore
Modes of Learning in Colleges of Bangalore
Distance learning courses are offered by the Karnataka state Open University. Most of the Colleges in Bangalore provides campus facility to the students and also have active placement cells which help student in getting best career.
Get connect to different colleges in Bangalore which is Just a click away, studyguideIndia will provide you the information as required by you. Information provided here is a clear one if at all you come across to know any errors kindly request you to let us know
"Following is the list of Colleges in Bangalore. All Colleges in Bangalore are divided into Location wise. We have even listed college in Mumbai as per alphabetical order which is easy to find the desired college and information on it. If you come across any college in Mumbai which is not found from our list below, please do let us know by using add in list which is default in our website".
Search Results -(693) Colleges found
| | | |
| --- | --- | --- |
| College Name | Location | State |
| A E & C S Maaruti College Of Nursing , Bangalore | BANGALORE | Karnataka |
| A E C S Maaruthi College Of Nursing ,Bangalore | BANGALORE | Karnataka |
| A E C S Maaruthi College Of Nursing,Bangalore. | BANGALORE | Karnataka |
| A E C S Maaruti School Of Nursing , Bangalore | BANGALORE | Karnataka |
| A J College Of Nursing,Bangalore | BANGALORE | Karnataka |
| A N M Training Centre,Bangalore | BANGALORE | Karnataka |
| A V K College Of Nursing , Bangalore | BANGALORE | Karnataka |
| A V K College Of Nursing,Bangalore | BANGALORE | Karnataka |
| A V K School Of Nursing , Bangalore | BANGALORE | Karnataka |
| A V School Of Nursing , Bangalore | BANGALORE | Karnataka |
| A.M.C. ENGINEERING COLLEGE | BANGALORE | Karnataka |
| Abhaya College Of Nursing, Bangalore | BANGALORE | Karnataka |
| Abhaya School Of Nursing , Bangalore | BANGALORE | Karnataka |
| Acharya & B.M. Reddy College of Pharmacy , Bangalore | BANGALORE | Karnataka |
| Acharya & B.M. ReddyCollege of Pharmacy , Bangalore | BANGALORE | Karnataka |
| Acharya College Of Nursing , Bangalore . | BANGALORE | Karnataka |
| ACHARYA INSTITUTE OF MANAGEMENT & SCIENCE | BANGALORE | Karnataka |
| Acharya institute of Technology | BANGALORE | Karnataka |
| Acharya Patashala Rural College Of Engineering A. P. S | BANGALORE | Karnataka |
| ACHARYA'S BANGALORE B. SCHOOL | BANGALORE | Karnataka |
| Acharyas N R School Of Nursing , Bangalore | BANGALORE | Karnataka |
| Adarsha College Of Nursing , Bangalore | BANGALORE | Karnataka |
| Adarsha College Of Nursing,Bangalore | BANGALORE | Karnataka |
| Aditya Bangalore Institute for Pharmacy Education & Research , Bangalore | BANGALORE | Karnataka |
| Aditya College Of Nursing , Bangalore | BANGALORE | Karnataka |
| Aditya College Of Nursing , Bangalore. | BANGALORE | Karnataka |
| ADMINISTRATIVE MANAGEMENT COLLEGE | BANGALORE | Karnataka |
| ADVANCED MANAGEMENT COLLEGE | BANGALORE | Karnataka |
| Adventist College Of Nursing , Bangalore. | BANGALORE | Karnataka |
| AISHWARYA INSTITUTE OF MANAGEMENT AND RESEARCH | BANGALORE | Karnataka |
| Aishwarya School Of Nurisng , Bangalore | BANGALORE | Karnataka |
| Akkamahadevi School Of Nursing , Bangalore | BANGALORE | Karnataka |
| Al Ameen Law College | BANGALORE | Karnataka |
| AL-AMMEN INSTT. OF MGT. STUDIES | BANGALORE | Karnataka |
| AlAmeen College of Pharmacy , Bangalore | BANGALORE | Karnataka |
| ALLIANCE BUSINESS ACADEMY | BANGALORE | Karnataka |
| Alliance University | BANGALORE | Karnataka |
| Alpha College of Engineering | BANGALORE | Karnataka |
| Ambigara Chowdaiah College Of Msc Nursing , Bangalore, | BANGALORE | Karnataka |
| Ambigara Chowdaiah College Of Nursing ,Bangalore | BANGALORE | Karnataka |
| Ambika College Of Nursing, Bangalore | BANGALORE | Karnataka |
| Ambika School Of Nursing , Bangalore | BANGALORE | Karnataka |
| AMC Engineering College | BANGALORE | Karnataka |
| Amrita Institute Of Technology Science | BANGALORE | Karnataka |
| Amrith Educational & Cultural Society Maaruti College of Pharmacy , Bangalore | BANGALORE | Karnataka |
| Anupama College of Pharmacy , Bangalore | BANGALORE | Karnataka |
| Anupama School Of Nurisng , Bangalore | BANGALORE | Karnataka |
| Anuradha College Of Nursing , Bangalore | BANGALORE | Karnataka |
| Anuradha College Of Nursing ,Bangalore. | BANGALORE | Karnataka |
| Anuradha School Of Nursing , Bangalore | BANGALORE | Karnataka |
Top Colleges in India
Course Wise Colleges in Bangalore

List of Colleges in Bangalore Category Wise