Colleges in Salem
Salem is the city located in Tamil Nadu. Central college in Salem is one of the prestigious colleges which is approved by Bar Council of India (BCI), Government of India, New Delhi and affiliated to Tamil Nadu Dr Ambedkar Law University, Chennai. Sometime back Salem was considered as an educationally backward city in Tamil Nadu. But now it has a good number of educational institutions. Colleges in Salem provide higher education in various fields such as engineering, arts, social science, law commerce, medical science, journalism etc. The courses offered by the colleges in Salem are Graduate, Post graduate, Doctoral and Diploma levels.
Must Read - Colleges India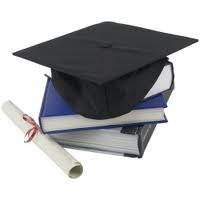 Several colleges are located in Salem. They are Central Law College, Government College of Engineering Salem, Government Mohan Kumaramangalam Medical College, Sona College of Technology, Sona School of Management, Tamil Nadu Homeopathic Medical College, Vinayaka Mission's Annapoorna College of Nursing, Vinayaka Mission's Homoeopathic Medical College, Vinayaka Mission's Kirupananda Variyar Medical College, Vinayaka Mission's, Sankarachariyar Dental College, Vysya Institute of Management Studies.
Colleges in Salem offer higher education through different modes such as regular studies, distance learning. Certain colleges offer academic programs from their campus, residential academic centers and through affiliated colleges. Colleges in Salem provide a number of modern facilities for overall development of aspirants.
Get connected to different colleges in Salem which is just a click away. StudyguideIndia will provide you the information as required by you. Information which is provided here is correct. If at all you come across any errors you are requested to kindly let us know.
"Following are the list of Colleges in Salem. All Colleges in Salem are divided location wise. We have even listed Colleges in Salem as per alphabetical order making it easy to find the desired college and information on it. If you come across any College in Salem which is not found in our list below, please do let us know by using add in list which is default in our website".
Search Results -(90) Colleges found
| | | |
| --- | --- | --- |
| College Name | Location | State |
| A.A. Government Arts College, Attur | SALEM | Tamil Nadu |
| A.V.S. College Of Science | SALEM | Tamil Nadu |
| Annai J K K S Ammal College Of Nsg, , Salem | SALEM | Tamil Nadu |
| Annai Theressa Institute Of Sciences , Salem | SALEM | Tamil Nadu |
| Annapoorna Engineering College | SALEM | Tamil Nadu |
| Annapoorna Medical College & Hospital, Salem | SALEM | Tamil Nadu |
| AVS Engineering College | SALEM | Tamil Nadu |
| Bharathiyar Arts And Science College For Women | SALEM | Tamil Nadu |
| Bharathiyar Institute Of Engineering for Women | SALEM | Tamil Nadu |
| C.P.C.L. Polytechnic College | SALEM | Tamil Nadu |
| C.S.I Balar Gnana | SALEM | Tamil Nadu |
| Central Law College | SALEM | Tamil Nadu |
| Christ The King Institute Of Technology | SALEM | Tamil Nadu |
| Dhirajlal Gandhi College Of Technology | SALEM | Tamil Nadu |
| Faculty of Allied Health Science | SALEM | Tamil Nadu |
| Ganesh College of Engineering | SALEM | Tamil Nadu |
| Gem Gates Arts Science College | SALEM | Tamil Nadu |
| Government Arts College For Women, Salem | SALEM | Tamil Nadu |
| Government Arts College, Salem | SALEM | Tamil Nadu |
| Government College of Engineering Salem | SALEM | Tamil Nadu |
| Govt College Of Nursing , Govt Mohan Kumaramangalam Medical College,Salem | SALEM | Tamil Nadu |
| Govt Mohan Kumaramangalam Medical College , Salem | SALEM | Tamil Nadu |
| Govt Mohan Kumarmangalam , Medical College Hospital, Salem | SALEM | Tamil Nadu |
| Greentech College of Engineering for Women | SALEM | Tamil Nadu |
| J K K Nataraja College Arts Science | SALEM | Tamil Nadu |
| Jairam Arts And Science College | SALEM | Tamil Nadu |
| Kamala College Of Medical Sciences , Salem | SALEM | Tamil Nadu |
| Mahendra College Of Engineering | SALEM | Tamil Nadu |
| Mahendra Polytechnic College | SALEM | Tamil Nadu |
| Mohan Kumaramangalam Medical College, Salem | SALEM | Tamil Nadu |
| Mrs. Ann Fischer Memorial Training Institute for Special Education | SALEM | Tamil Nadu |
| Murugappa Polytechnic College | SALEM | Tamil Nadu |
| Narasu's Sarathy Institute of Technology | SALEM | Tamil Nadu |
| Paavendhar College Of Arts And Science | SALEM | Tamil Nadu |
| Padmavani College Of Arts & Science For Women | SALEM | Tamil Nadu |
| Periyar University | SALEM | Tamil Nadu |
| Rabindharanath Tagoor College of Engineering for Women | SALEM | Tamil Nadu |
| Rabindharanath Tagoore College Of Nursing For Women,Salem | SALEM | Tamil Nadu |
| Rabindharanath Tagore College Arts And Science Women | SALEM | Tamil Nadu |
| Rabindharanath Tagore College Of Nursing For Women , Salem | SALEM | Tamil Nadu |
| Rajagopal Polytechnic College | SALEM | Tamil Nadu |
| S R S College of Engineering and Technology | SALEM | Tamil Nadu |
| Salem College of Engineering and Technology | SALEM | Tamil Nadu |
| Salem Institute for the Mentally Challenged | SALEM | Tamil Nadu |
| Salem Sowdeswari College | SALEM | Tamil Nadu |
| Shanmuga College Of Nursing , Salem | SALEM | Tamil Nadu |
| Shanmuga College Of Nursing , Salem | SALEM | Tamil Nadu |
| Shanmuga Hospitals & Salem Cancer Institute , School Of Nursing, Salem | SALEM | Tamil Nadu |
| Shanmugha College of Physiotherapy | SALEM | Tamil Nadu |
| Shree Sathyam College Of Engineering and Technology | SALEM | Tamil Nadu |
Top Colleges in India
Course Wise Colleges in Salem

List of Colleges in Salem Category Wise