Colleges in Kolkata
Kolkata (formerly known as Calcutta) is the capital city of West Bengal which is located in North-Eastern region of India. Kolkata is one of the Educational hubs and capital city which has introduced modern education system in India.
Must Read - Colleges India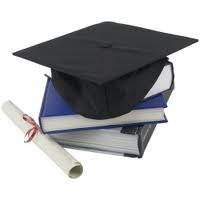 A saying of Swami Vivekananda – "Education is the manifestation of the perfection already in man" Kolkattans purely rely on the above saying of Swami Vivekananda, education has always been given priority in kolkata. Colleges in Kolkata offer various courses. Some Colleges provide education in specialized fields such as agriculture, Juridical Sciences, Health Sciences or Technology. Kolkata is a centre of academic excellence and as gained the status of National Institute of Importance. Students from all over the country opt for Indian Institute of Technology in Kharagpur and Indian Statistical Institute in Kolkata.
Colleges in Kolkata offer under graduate, Post graduate, Doctoral, Certificate and Diploma programs. Some College in Kolkata offer adult continuing education and apart from regular program some Colleges offers organize consultancy projects as well as trainings. Colleges in Kolkata follow different mode in delivering the education such as traditional as well as distance learning programs. You can even find Open University in this state.
Kolkata is the abode for number of colleges. In the state of west Bengal you can find number of colleges in kolkata, which provides a great platform for higher education in the field of engineering, arts and social science, law, commerce, medical science, journalism etc.
Get connect to different colleges in Kolkata which is Just a click away, StudyguideIndia will provide you the information as required by you. Information provided here is a clear one if at all you come across to know any errors kindly request you to let us know
"Following is the list of Colleges in Kolkata. All Colleges in Kolkata are divided into Location wise. We have even listed College in Kolkata as per alphabetical order which is easy to find the desired college and information on it. If you come across any College in Kolkata which is not found from our list below, please do let us know by using add in list which is default in our website".
Search Results -(127) Colleges found
| | | |
| --- | --- | --- |
| College Name | Location | State |
| A M R I School Of Nursing , Kolkatta | KOLKATA | West Bengal |
| A N M r Training School , Kolkata | KOLKATA | West Bengal |
| A N M Schoolof Nursing , Kokatta | KOLKATA | West Bengal |
| Alakendu Bodh Niketan Residential | KOLKATA | West Bengal |
| All India Institute of Hygiene & Public Health , Kolkata | KOLKATA | West Bengal |
| Antara College Of Nursing , Kolkata | KOLKATA | West Bengal |
| Apollo Gleneagles Nursing College , Kolkata | KOLKATA | West Bengal |
| AYJNIHH, Regional Training Centre | KOLKATA | West Bengal |
| B M Birla College Of Nursing , Kolkata | KOLKATA | West Bengal |
| B M Birla Heart Research Centre , Calcutta | KOLKATA | West Bengal |
| B M Birla Heart Research Centre , College Of Nursig , Kolkata | KOLKATA | West Bengal |
| B P Poddar Institute Of Nursing , Kolkata | KOLKATA | West Bengal |
| B.P. Poddar Institute of Management &. Technology | KOLKATA | West Bengal |
| Behala Balananda Brahmachari Hospital & Res Centre , Calcutta | KOLKATA | West Bengal |
| BHAVAN INSTITUTE OF MANAGEMENT SCIENCE, KOLKATA | KOLKATA | West Bengal |
| Bikashayan | KOLKATA | West Bengal |
| Calcutta Institute Of Engineering And Management | KOLKATA | West Bengal |
| Calcutta Medical & Hosp. Research Inst. ,School Of Nursing , Calcutta | KOLKATA | West Bengal |
| Calcutta National Medical College | KOLKATA | West Bengal |
| Calcutta National Medical College & Hospital , Kolkata | KOLKATA | West Bengal |
| Calcutta National Medical College Hospital , Kolkata | KOLKATA | West Bengal |
| Calcutta Nursing Training Institute , Kolkata | KOLKATA | West Bengal |
| Charnock Hospital & Research Centre P Ltd, School Of Nursing , Kolkata | KOLKATA | West Bengal |
| Chittaranjan Seva Sadan Hospital, Kolkata | KOLKATA | West Bengal |
| College Of Nursing , Medical College & Hospital , Kolkata | KOLKATA | West Bengal |
| College Of Nursing ,R G Kar Medical College & Hospital , Kolkata | KOLKATA | West Bengal |
| College Of Nursing, Asia Heart Foundation , Kolkatta | KOLKATA | West Bengal |
| College Of Nursing, Kolkatta | KOLKATA | West Bengal |
| College Of Nursing, N R S Medical College & Hospital , Kolkata | KOLKATA | West Bengal |
| College Of Nursing, Rabindranath Tagore International , Instt. Of Cardiac Sciences, Kolkata | KOLKATA | West Bengal |
| Command Hospital, Kolkata | KOLKATA | West Bengal |
| Department of Adult, Continuing Education | KOLKATA | West Bengal |
| Department of Applied Psychology | KOLKATA | West Bengal |
| DEPARTMENT OF BUSINESS MANAGEMENT, KOLKATA | KOLKATA | West Bengal |
| Department of Psychology | KOLKATA | West Bengal |
| Dr. B C Roy Memorial Hospital for Children, Kolkata | KOLKATA | West Bengal |
| Dr. Bc Roy Pg Institute of Basic Medical Sciences, Kolkata | KOLKATA | West Bengal |
| Dr. R. Ahmed Dental College & Hospital, Kolkata | KOLKATA | West Bengal |
| Dr. R. Ahmed Dental College and Hospital | KOLKATA | West Bengal |
| DR. SUDHIR CHANDRA SUR DEGREE ENGINEERING COLLEGE | KOLKATA | West Bengal |
| EASTERN INSTITUTE FOR INTEGRATED LEARNING IN MANAGEMENT | KOLKATA | West Bengal |
| EASTERN INSTITUTE OF MANAGEMENT, KOLKATA | KOLKATA | West Bengal |
| Future Institute of Engineering & Management | KOLKATA | West Bengal |
| Gnm School Of Nursing , Calcutta | KOLKATA | West Bengal |
| Government College of Engineering & Leather Technology | KOLKATA | West Bengal |
| Government College Of Nursing , Kolkata | KOLKATA | West Bengal |
| Govt College Of Nursing I D & B G Hospital , Kolkata | KOLKATA | West Bengal |
| Govt. College of Engineering & Ceramic Technology | KOLKATA | West Bengal |
| GURU NANAK INSTITUTE OF HOTEL MANAGEMENT - GNIHM | KOLKATA | West Bengal |
| Guru Nanak Institute Of Technology | KOLKATA | West Bengal |
Top Colleges in India
Course Wise Colleges in Kolkata

List of Colleges in Kolkata Category Wise