A. Field description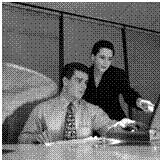 Secretary - a person who keeps confidential information - is employed to write and transact business for another person or for a Society, Company etc. The word Secretary is derived from the word "secret" which implies that there is something confidential about his/her job. There is another view that the word secretary has been derived from the Latin word "secretaries" which means "Notary" or "scribe".
B. Education Guide
Education Details & Eligibility
To become a Company Secretary, one should pursue courses certified by The Institute of Company Secretaries of India (ICSI).
Basic eligibility criteria
+2 (Higher Secondary students) with any group as the major can choose a course for being a secretary.
Course Duration
Anyone having a three-year Bachelor degree in any discipline can opt for taking up Secretaryship course. But the general structure is as follows.
The course is generally categorized in to three divisions namely.
Foundation Level
Intermediate level
Final Level Courses
Foundation Level
Eligibility: 12th with 55% aggregate with not less than 17 years of age.
Duration: 8 months
Intermediate level
Eligibility: A pass in Foundation level. Direct entry is available for those who have passed final exam of ICWAI or ICAI or any other accountancy Institution in India or abroad recognized by the council of institute. Graduates shall have Direct Entry for Inter (Executive Programme). Foundation not required.
Final Level Course
Eligibility: A pass in intermediate level.
Duration: Variable
After successful completion of apprenticeship under Practicing Secretary, the candidate will be admitted an Associate Member of the Institute (ACS).
Approximate Education Expenses
The total expense for doing courses in company secretary fields are as directed by ICSI. A student aspiring to take a career in this field is advised to contact the Institute for further clarifications.
C. Institutions that offer this Education
The Institute of Company secretaries of India.
D. Job Opportunities and Job Roles
As of date, there are 8,00,000 Companies in India; whereas qualified Secretaries are only around 24,000. Hence, opportunities are plenty and again it depends on the caliber of the individual.
E. Approximate Salary Range
Growth potential is wide and salary increases with experience and knowledge.
F. Related Links
The Society of Corporate Secretaries and Governance Professionals, Inc. founded in 1946 as the American Society of Corporate Secretaries, has over 3,800 members representing approximately 2,600 companies.
Web site link: http://www.governanceprofessionals.org
Other Acounting/Banking/Finance Career Option Archive