Career Option in Dairy Technology
A. Field description: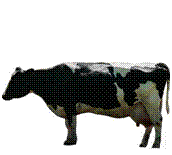 India ranks first in milk production globally. Dairy development has increased milk production, improving the nutritional standards of the people, generating employment opportunities and enhancing income level in rural areas especially for small and marginal farmers and agricultural labors. Dairying, which is expecting large-scale expansion, will offer improved remuneration to those employed in the industry.
The current milk production rate is 4.5%. By 2020, milk production in India is expected to be 170 million tonnes. The Indian Dairy Industry is poised to play a major role in the global dairy market.
B. Education Guide
Education Details & Eligibility:
Courses in dairy technology are available at the diploma, graduation, postgraduate and doctoral levels.
Diploma in Dairy technology-- (3Yrs)
B.Sc / B.Tech in Dairy technology-- (3/4Yrs)
M.Tech /M.Sc in Dairy Technology-- (2Yrs)
Basic eligibility criteria:
10 + 2 examination, with Chemistry, Physics, Mathematics and English or Physics, Chemistry, Biology with a minimum aggregate of 50 % marks can opt for a course in dairy.
Approximate Education Expenses:
The total expense for doing Bachelor of Science in Dairy technology is as follows
Bank loans and private loans can be easily availed by directly contacting the banks in person or through the college administration.
Additional Skills:
Persons aspiring to make a career in dairy technology should have scientific temper, emotional intelligence, willingness to work hard, commitment, and an enquiring mind.
They must be prepared to live in remote areas or far away from the comforts and conveniences of the city as the work involves more in rural & semi urban areas with cattle and other related activities.
Higher Education Options:
After successful completion of the Bachelor degree, the options for higher education are plenty. A person with the above degree can opt for Masters or doctoral PhD degree in dairy related courses.
C. Institutions that offer this Education:
Almost all the deemed and general universities offer Bachelor degree in Dairy technology.
For further details on courses please visit www.StudyGuideIndia.com
D. Job Opportunities and Job Roles:
After successfully completion of Dairy Technology courses, one can work as a supervisor in a dairy plant either in equipment and plant design or project execution, as food inspectors, cattle breeder etc.,
Plenty of job opportunities are available abroad, in countries like Singapore, Australia, Switzerland and Denmark for research work in dairy technology with the help of state-of-the-art infrastructure.
The dairy technologists can also undertake consultancy services. Besides opportunities for teaching and research, dairy technologists can start their own enterprises such as small-scale milk plants, creamery, ice-cream units etc with the help of National Dairy Development Board (NDDB), Dairy Cooperative Societies and Dairy Plants manufacturing milk products in different states.
E. Approximate Salary Range:
The salary can be from Rs.6, 000 to Rs.7, 000 for freshers and increases with experience and knowledge in the dairy industry. People having own enterprises can have a good hand in profit if done in a medium to large scale.
F. Related Links:
National Dairy Research Institute is the premier organization that provides R&D support for Dairy Development programs of the Nation. Over the years, it has gained prominence as the front ranking research organization on global basis.
Web site link: www.dairysociety.org
Other Dairy/Acquaculture/Poultry Career Option Archive