A.Field description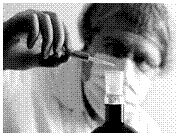 Biomedical Engineering, an upcoming and fast-growing technology, combines two professions: Medicine and Engineering. Biomedical Engineering aims to provide tools and techniques for research, diagnosis and treatment of various diseases in a more efficient and effective way.
B.Education Guide
Education Details & Eligibility
An individual aiming for Biomedical Engineering should complete B.E. in Biomedical Engineering offered at select institutes in the country and abroad.
One can also opt for any other branches of engineering and after the completion can go for postgraduate course in Biomedical Engineering.
Alternatively, one can do BE in any of the Engineering branches and go for a postgraduate course in Medical Technology, which is considered equivalent to a postgraduate degree course in Biomedical Engineering.
An individual after completing his/her MBBS degree can also opt for PG in Biomedical Engineering/ Medical Engineering/ Medical Technology.
Entering the field requires slightly higher grades than regular engineering programs. Since there are relatively fewer programs, most of the candidates are chosen specifically by the program directors that usually rely on candidates showing hard work, reliability and from known schools. Also, the candidates who spend longer time with research and developments will have a better chance of getting admissions.
Course Duration
The BE in Biomedical Engineering is offered as a six-semester program involving three years of intense study.
The Postgraduate course in Biomedical Engineering is a two-year program.
The course duration depends on the university
Approximate Education Expenses
The total expense for doing BE in Biomedical Engineering is as follows:
B.E (4 years) - Rs.75000/ per year
P.G (2 years) - Rs.80000/ per year
Bank loans and private loans can be easily arranged by directly contacting the banks through the college administration.
Additional Courses
Biomedical Engineers specialize in a variety of functional areas, including bioinstrumentation, biomechanics, biomaterials, clinical engineering, medical imaging, rehabilitation engineering and systems physiology. Hence a basic knowledge in these would be beneficial.
Higher Education Options
After successful completion of the bachelor's degree, the options for higher education are plenty. A person with the above degree can opt for postgraduate course or PhD.
C. Institutions that offer Biomedical Engineering Courses
Almost all the deemed and general universities offer bachelor's degree in Biomedical Engineering.
For more information on colleges visit www.StudyGuideIndia.com
Job Opportunities and Job Roles
Of the 14,000 biomedical engineers employed nationwide, most are employed in
Medical equipment
Supplies manufacturing.
Other large employing groups include pharmaceutical and medicine manufacturing, scientific and research development services, and general medical and surgical hospitals.
Future of Biomedical Engineering
Although some engineering specialties are expected to rise slowly or even decline in the coming years, biomedical engineers should see growth. The Bureau of Labor Statistics (BLS) projects a 21 percent growth for biomedical engineers, with an estimated 3,000 new careers created in the industry through 2016. The demand for increasingly sophisticated medical devices is behind the predicted employment increase.
D. Approximate Salary Range
Biomedical Engineering professionals are paid a decent salary.
In medical equipment manufacturing companies, you can get anything between Rs. 20,000 and Rs. 30,000 per month. In research and teaching institutions, salaries vary between Rs. 18,000 and Rs. 25,000 per month. Private hospitals and clinics pay between Rs. 15,000 and Rs. 25,000 per month. In case of government agencies, the remuneration per month is in the range of Rs. 16,000 to 22,000 per month.
E. Related Links
The International Society for Biomedical Engineers has been established to provide a wide exposure and serves as a knowledge base for biomedical engineers around the globe.
Web site link: http://www.bmes.org