Hotel Management Courses in India
Must Read - Hotel Management Study Links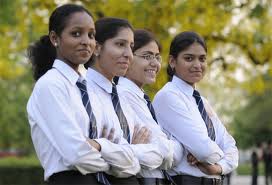 A.Field description:
Hotel Management or HM has a career is an interesting job. An individuals who wish to welcome guests coming from various parts of the world and providing them with the comfort and ambience like their home is a true hotelier. Hotel Management courses in India has a great demand. There are many reputed organization and institutes that can provide you with the ample scope to pursue career in Hotels
Eligibility Hotel Management Courses
An individual will not need to be a very qualified person to get enrolment in Hotel Management courses in India. The candidate must have a minimum qualification of class 12 passed from a reputed board. The language of proficiency must be English. Apart from associate level, an individual who have completed graduation in a particular field can apply for management training schemes. This is an education and training module for future managers in Hotel Industry. Thus, the candidate willing to get enrolled in the particular HM courses needs to qualify an examination.
Importance of Hotel Management Courses
In recent few years, India has become one of the major tourist destinations throughout the world. Thus, more foreigners as well as people from different states visit various tourists' places. Also the hotel as well as hospitality industry is growing a lot in India. With every major tourist destinations, hotels with good accommodation and service are available. Thus, this education is really important in India.
Career Option Hotel Management
Candidates who have completed Hotel Management have a wonderful career prospect. There are basically 4 departments in each hotel, such as front office, Food and beverage service, Food production and Housekeeping. The candidates who have completed Hotel Management courses in India can choose his/her career in any department according to his capability. He can also rise high to mid level and higher position gradually.
Career in Hotel Management