Colleges in Vadodara
Vadodara is the city in Gujarat which has a number of colleges, which provide a great platform for higher education in the field of engineering, arts and social science, Law, commerce, medical science, journalism etc. Vadodara is the city in Gujarat which plays a vital role in lifting the social and economic condition of Vadodara. Some of the eminent colleges in vadodara are faculty of law M.S.University, medical college Baroda, Gujarat homeopathic Medical College, MS Patel Institute of Management studies.
The most prestigious institution within the city is Baroda Medical College. Baroda medical college plays a vital role in improving health conditions of the city. Maharaja Sayaji rao University Baroda is one of the leading universities in Vadodara.
Must Read - Colleges India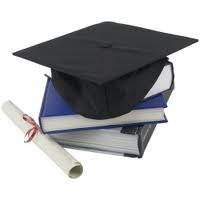 Get connect to different colleges in Vadodara which is Just a click away, StudyguideIndia will provide you the information as required by you. Information provided here is a clear one if at all you come across to know any errors kindly request you to let us know
"Following is the list of Colleges in Vadodara. All Colleges in Vadodara are divided into Location wise. We have even listed college in Vadodara as per alphabetical order which is easy to find the desired college and information on it. If you come across any college in Vadodara which is not found from our list below, please do let us know by using add in list which is default in our website".
Search Results -(31) Colleges found
| | | |
| --- | --- | --- |
| College Name | Location | State |
| Akshar Trust | VADODARA | Gujarat |
| Anm Fhw Training School , Vadodara | VADODARA | Gujarat |
| Anm Fhw Training School , Vadodara | VADODARA | Gujarat |
| Anm Fhw Training School , Vadodara | VADODARA | Gujarat |
| Asha Special Education Centre | VADODARA | Gujarat |
| Babaria Institute of Technology | VADODARA | Gujarat |
| Banker Nursing Institute , Vadodara | VADODARA | Gujarat |
| Baroda Homoeopathic Medical College | VADODARA | Gujarat |
| College Of Nursing,Vadodara | VADODARA | Gujarat |
| Gujarat Homoeopathic Medical College | VADODARA | Gujarat |
| Indu Nursing School , Vadodara | VADODARA | Gujarat |
| J.M. Pandya Diploma Pharmacy College , Vadodara | VADODARA | Gujarat |
| Jawaharlal Nehru Homoeopathic Medical College | VADODARA | Gujarat |
| K.M. Shah Dental College & Hospital , Vadodara | VADODARA | Gujarat |
| M.S. Pathak Homoeopathic Medical College | VADODARA | Gujarat |
| M.S. University of Baroda | VADODARA | Gujarat |
| Manubhai Patel Dental College & Dental Hospital & SSR General Hospital , Vadodara | VADODARA | Gujarat |
| Medical Care Centre Trust | VADODARA | Gujarat |
| Muniseva Ashram School Of Nursing , Vadodara | VADODARA | Gujarat |
| Nrupur Institute Of Nursing Science & Research,Vadodara | VADODARA | Gujarat |
| Nrupur Institute Of Nursing Science & Researchaiilsg , Vadodara | VADODARA | Gujarat |
| Nrupur Institute Of Nursing Science And Research , Vadodara | VADODARA | Gujarat |
| Nrupur Nursing Academy , Vadodara | VADODARA | Gujarat |
| School Of Nursing, , Vadodara | VADODARA | Gujarat |
| School Of Nursing, Muniseva Ashram , Vadodara | VADODARA | Gujarat |
| Shree Mahal axmi Manila Homoeopathic Medical College | VADODARA | Gujarat |
| Sigma Institute Of Nursing , Vadodara | VADODARA | Gujarat |
| Smt. Mai in i Kishore Sanghavi Homoeopathic Medical College at Miyagaon | VADODARA | Gujarat |
| Suman Deep Nursing College ,Vadodara | VADODARA | Gujarat |
| Sumandeep Nursing College , Vadodara | VADODARA | Gujarat |
| Sumandeep Vidyapeeth University Campus , Vadodara | VADODARA | Gujarat |
Top Colleges in India
Course Wise Colleges in Vadodara

List of Colleges in Vadodara Category Wise