Colleges in Patna
Patna is the capital of the state Bihar it occupies a significant place in India. During ancient times the education in Bihar played a vital role. Mainly the colleges in Patna are affiliated to the Patna University, which is the one of the oldest universities in the country. The various study programs offered by Patna are Department of Arabic, department of sociology, department of Urdu and so on. Ancient Bihar was the centre of education, learning and culture in India for 1100 years.
Some Colleges in Patna are the oldest educational institutes of India which occupy a significant position in the history of Indian education. Colleges in Patna offer a wide range of courses to the students who are ambitious of pursuing the higher studies. The courses offered by Colleges in Patna are under graduate, post graduate, doctoral and post doctoral programs students can also obtain a wide range of career oriented certificate and diploma courses which help them in getting a good jobs. Agricultural, medical science, Arabic and Persian study university are among Bihar universities.
Must Read - Colleges India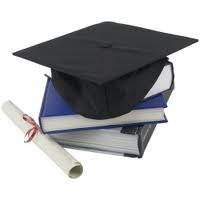 Patna is famous for well known colleges like Bharat Institute of Aeronautics, Buddha Institute of Dental Sciences, GDM Homeopathic Medical College & Hospital, IIT Patna, Institute of Business Management, Maulana Azad College of Engineering & technology Patna, NIT Patna, R.P.S Law college, RP Sharma Institute of Technology. Apart from the above colleges, there are architecture colleges, dental colleges, law colleges, nursing colleges and so on.
When compared to other cities in Bihar, Patna has the number of colleges. Colleges in Patna provides a vast platform for higher education in the field of engineering, arts and social science, commerce, law, medical science, journalism and so on.

Get connect to different colleges in Patna which is Just a click away, StudyguideIndia will provide you the information as required by you. Information provided here is a clear one if at all you come across to know any errors kindly request you to let us know
"Following is the list of Colleges in Patna. All Colleges in Patna are divided into Location wise. We have even listed College in Patna as per alphabetical order which is easy to find the desired college and information on it. If you come across any College in Patna which is not found from our list below, please do let us know by using add in list which is default in our website".
Search Results -(44) Colleges found
| | | |
| --- | --- | --- |
| College Name | Location | State |
| Ambedkar Institute Of Higher Education , Patna | PATNA | Bihar |
| Anugrah Narayan College | PATNA | Bihar |
| Ayurvedic & Magneto Therapy Research Institute, N.M.C.H. | PATNA | Bihar |
| Bihar College of Pharmacy , Patna | PATNA | Bihar |
| Bihar Institute of Law | PATNA | Bihar |
| Bihar Institute Of Nursing & Paramedical , Patna | PATNA | Bihar |
| Buddha Institute of Dental Sciences & Hospital, Patna | PATNA | Bihar |
| Chanakya National Law University | PATNA | Bihar |
| College Of Nursing, Patna | PATNA | Bihar |
| Department of Physical Medicine & Rehabilitation, Patna Medical College | PATNA | Bihar |
| Dr Mishra Institute Of Nursing , Patna | PATNA | Bihar |
| Dr. B.R. Ambedkar Institute of Dental Sciences & Hospital, Patna | PATNA | Bihar |
| Environmental Consultancy Vikash Centre(ECOVIC) | PATNA | Bihar |
| Faculty of Law | PATNA | Bihar |
| G.D. Memorial Homoeopathic Medical College and Hospital | PATNA | Bihar |
| Govt. Pharmacy Institute,Agamkuan | PATNA | Bihar |
| Indian Institute Of Technology (IIT), Patna | PATNA | Bihar |
| Indira Gandhi Institute Of Medical Sciences | PATNA | Bihar |
| Indo Hiroshima Institute Of Nursing , Patna | PATNA | Bihar |
| J D Womens' College | PATNA | Bihar |
| J.M. Institute of Speech & Hearing | PATNA | Bihar |
| Kurji Holy Family Hospital , Patna | PATNA | Bihar |
| L.N.M. Institute Of Economic Development & Social Change | PATNA | Bihar |
| Lady Health Visitors School , Patna | PATNA | Bihar |
| Magadh Anm Training School , Patna | PATNA | Bihar |
| Maulana Azad College of Engineering and Technology | PATNA | Bihar |
| Nalanda Medical College | PATNA | Bihar |
| Nalanda Medical College & Hospital , School Of Nursing , Patna | PATNA | Bihar |
| Nalanda Open University | PATNA | Bihar |
| National Institute Of Health Edu & Research , Patna | PATNA | Bihar |
| National Institute of Technology (NIT), Patna | PATNA | Bihar |
| Nazareth Hospital Mokama , Patna | PATNA | Bihar |
| Patliputra Anm Training School , Patna | PATNA | Bihar |
| Patna Dental College & Hospital , Patna | PATNA | Bihar |
| Patna Homoeopathic Medical College | PATNA | Bihar |
| Patna Medical College Hospital , School Of Nursing , Patna | PATNA | Bihar |
| Patna Medical College, Panta | PATNA | Bihar |
| R.P.S. Law College | PATNA | Bihar |
| Ramkrishna Welfare Nursing & Paramedical Institute , Patna | PATNA | Bihar |
| RP Sharma Institute of Technology | PATNA | Bihar |
| Sindhu Anm Nursing School , Patna | PATNA | Bihar |
| Subdivisional Hospital , Patna | PATNA | Bihar |
| Training Centre for the teachers of the Blind, Kadam Kuan | PATNA | Bihar |
| Tripolia School Of Nursing , Patna | PATNA | Bihar |
Top Colleges in India
Course Wise Colleges in Patna

List of Colleges in Patna Category Wise