Colleges in Delhi
Delhi is the most excellent place for education and renowned colleges are located in Delhi, which is the preferred destination for the aspirants for higher studies. Aspirants from different countries come to Delhi to pursue higher studies. It's the most popular destination opted by national and international students. The colleges in Delhi are either administered by the Directorate of education or private organizations.
Literacy rate is high in Delhi when compared with other states. The quality of education attracts the many students to opt Delhi for their higher education. A special education is provided by the colleges in Delhi by giving practical application of knowledge for future apart from providing classroom education and learning. The lecturers and professors in Delhi are well versed and experienced. The Colleges in Delhi mainly focus on overall development of the student. Delhi is the right place for the students who want to go for higher studies. Here you can find wide range of courses for you to find a stable job.
Must Read - Colleges India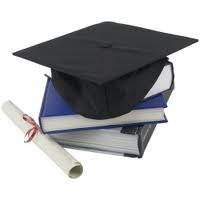 The various colleges located in Delhi are Medical Colleges, B.Sc nursing Colleges, Dental Colleges, Computer Colleges, Engineering Colleges, Management Colleges, Ayurveda Colleges, Homeopathy Colleges, Library Science Colleges, Law Colleges, LLM Colleges, Advertising Colleges, Fashion designing Colleges, Accounting Colleges, B.Ed Colleges, Pharmacy Colleges, Graduation Colleges, Physiotherapy colleges, Architecture Colleges, Mass communication Colleges, Unani Colleges and other institutes.
Get connect to different colleges in Delhi which is Just a click away, StudyguideIndia will provide you the information as required by you. Information provided here is a clear one if at all you come across to know any errors kindly request you to let us know
"Following is the list of Colleges in Delhi. All Colleges in Delhi are divided into Location wise. We have even listed College in Delhi as per alphabetical order which is easy to find the desired college and information on it. If you come across any college in Delhi which is not found from our list below, please do let us know by using add in list which is default in our website".
Search Results -(222) Colleges found
| | | |
| --- | --- | --- |
| College Name | Location | State |
| Acharya Narendra Dev College | DELHI | Delhi |
| Action for Ability Development and Inclusion (AADI) | DELHI | Delhi |
| Action For Autism | DELHI | Delhi |
| Aditi Mahavidyalaya | DELHI | Delhi |
| Aditya Institute of Technology , Vasant Kunj | DELHI | Delhi |
| Agra College | DELHI | Delhi |
| Ahilya Bai College of Nursing , Delhi | DELHI | Delhi |
| Akshay Pratiahtan | DELHI | Delhi |
| All India Institute Of Medical Sciences | DELHI | Delhi |
| Amar Jyoti Rehabilitation and Research Centre, Karkardooma | DELHI | Delhi |
| Ambedkar Institute of Technology | DELHI | Delhi |
| Amity Law School | DELHI | Delhi |
| Amity University Delhi | DELHI | Delhi |
| APEEJAY SCHOOL OF MANAGEMENT | DELHI | Delhi |
| Army College of Medical Science, New Delhi | DELHI | Delhi |
| Army Hospital Research & Referral,New Delhi | DELHI | Delhi |
| Army Hospital Research and Referral Delhi Cantt, Delhi | DELHI | Delhi |
| Atma Ram Sanatan Dharma College | DELHI | Delhi |
| B.V. INSTITUTE OF MGT & RES | DELHI | Delhi |
| Baba Hari Dass College ofPharmacy & Technology, Jharoda Kalan | DELHI | Delhi |
| Baba Hari Dass Institute Of Nursing Education , Delhi | DELHI | Delhi |
| BANARSIDAS CHANDIWALA INSTITUTE OF PROFESSIONAL | DELHI | Delhi |
| BBD Northern India Institute of Technology | DELHI | Delhi |
| Bhagini Nivedita College | DELHI | Delhi |
| Bhai Kanihya Insttute Of Nursing , Delhi | DELHI | Delhi |
| Bharati College | DELHI | Delhi |
| Bharati vidyapeeth's college of Engineering | DELHI | Delhi |
| BHARTIYA VIDYA BHVAVAN, USHA & LAKHMI MITTAL INSTITUTE OF MGT | DELHI | Delhi |
| Bhaskaracharya College Of Applied Sciences | DELHI | Delhi |
| Bhim Rao Ambedkar College | DELHI | Delhi |
| Blind Relief Association | DELHI | Delhi |
| Center For Environmental Law | DELHI | Delhi |
| Central Health Education Bureau, New Delhi | DELHI | Delhi |
| Chandra Bhushan Singh Memorial | DELHI | Delhi |
| Chhotu Ram Rural Instituteof Technology and Pharmacy , Kanjhawala Ghevra | DELHI | Delhi |
| College Of Arts | DELHI | Delhi |
| College of Nursing , Delhi | DELHI | Delhi |
| College Of Nursing All India Institute Of Medical Sciences , Delhi | DELHI | Delhi |
| College Of Nursing, ,Lady Hardinge Medical College And Asocialted Hospitals | DELHI | Delhi |
| College Of Nursing, Indraprastha Apollo Hospital,delhi | DELHI | Delhi |
| College Of Nursing,delhi | DELHI | Delhi |
| College Of Nursing,Delhi | DELHI | Delhi |
| College Of Nursing,New Delhi | DELHI | Delhi |
| College Of Vocational Studies | DELHI | Delhi |
| Daulat Ram College | DELHI | Delhi |
| Deen Dayal Upadhyaya College | DELHI | Delhi |
| Delhi College Of Arts & Commerce | DELHI | Delhi |
| Delhi College of Engineering | DELHI | Delhi |
| Delhi Heart And Lung Institute , New Delhi | DELHI | Delhi |
| DELHI INSTITUTE OF ADVANCED STUDIES | DELHI | Delhi |
Top Colleges in India
Course Wise Colleges in Delhi

List of Colleges in Delhi Category Wise