Colleges in Kanpur
Kanpur city is one of the important educational center in India which is blessed with number of colleges. Kanpur is situated in Uttar Pradesh and is the part of National Capital region. Colleges in Kanpur provide courses in various streams and havemedical colleges, engineering colleges, architecture colleges, arts colleges, commerce colleges, ayurveda colleges and so on.
Colleges in Kanpur offer undergraduate, post graduate, doctoral and diploma programs in various fields. Some Colleges in Kanpur are specialized in providing courses in specific field of study. Apart from regular courses Colleges in Kanpur also provide education through differ modes such as distance learning, campus study, Open University.
Must Read - Colleges India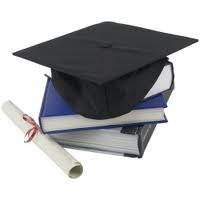 Additional facilities provided by the colleges in Kanpur are Laboratories, Auditorium, Sports, Computer center, Computer lab, Internet, Cafeteria, Transportation, Hostels, Library, Banking and Postal Facilities, Medical Facility, General Computing Facilities, Guest House, Counseling service, Student Gymkhana, Women's association, Workshop.
Some of the well-known colleges in Kanpur are Advanced Institute of Biotech & Paramedical Sciences, Bhabha Institute of Technology, College of Management Studies, Dayanand Academy of Management Studies, Deendayal Upadhyaya Institute of Management & Higher Studies, Dr Ambedkar Institute of Technology for Handicapped, Dr. Gaur Hari Singhania Institute of Management & Research, Dr. Govind Prasad Rani Devi Patel Vidhi Mahavidyalaya, G S V M Medical College, Government Central Textile Institute, HBTI Kanpur, IIT Kanpur, Institute of Business Management Kanpur, Jagran Institute of Management, Kanpur Institute of Technology, Maharana Pratap Dental College, Maharana Pratap Engineering College, Naraina College of Engineering & Technology, Naraina Vidya Peeth Management Institute, Pranveer Singh Institute of Technology, University Institute of Engineering and Technology Kanpur
Get connected to different colleges in Kanpur which is just a click away. StudyguideIndia will provide you the information as required by you. Information which is provided here is correct. If at all you come across any errors you are requested to kindly let us know.
"Following are the list of Colleges in Kanpur. All Colleges in Kanpur are divided location wise. We have even listed Colleges in Kanpur as per alphabetical order making it easy to find the desired college and information on it. If you come across any College in Kanpur which is not found in our list below, please do let us know by using add in list which is default in our website".
Search Results -(50) Colleges found
| | | |
| --- | --- | --- |
| College Name | Location | State |
| Anubhav Institute of Engineering and Management | KANPUR | Uttar Pradesh |
| Bhabha Institute of Technology | KANPUR | Uttar Pradesh |
| Brahmanand College | KANPUR | Uttar Pradesh |
| Ch Harmohan Singh Para Medical Sciences & , Nursing Institution , Kanpur | KANPUR | Uttar Pradesh |
| Ch Harmohan Singh Paramedical Sciences & Nursing Instt,Kanpur | KANPUR | Uttar Pradesh |
| Ch. Ram Gopal Singh Vidhi Mahavidyalaya | KANPUR | Uttar Pradesh |
| Chandni Charitable Hospital Society, , School Of Nursing, Kanpur | KANPUR | Uttar Pradesh |
| Chandni Nursing Training School,Kanpur | KANPUR | Uttar Pradesh |
| Chhatrapati Shahuji Maharaj University | KANPUR | Uttar Pradesh |
| College Of Nursing, Medical College Campus , Kanpur | KANPUR | Uttar Pradesh |
| DAYANAND ACADEMY OF MANAGEMENT STUDIES | KANPUR | Uttar Pradesh |
| Dayanand College of Law | KANPUR | Uttar Pradesh |
| Dayanand Law College | KANPUR | Uttar Pradesh |
| Dr Ambedkar Institute of Technology for Handicapped | KANPUR | Uttar Pradesh |
| Dr. Govind Prasad Rani Devi Patel Vidhi Mahavidyalaya | KANPUR | Uttar Pradesh |
| Excel School Of Nursing , Kanpur | KANPUR | Uttar Pradesh |
| G.S.V.M.Medical College , KANPUR | KANPUR | Uttar Pradesh |
| Gaya Prasad Vidhi Maha Vidyalaya | KANPUR | Uttar Pradesh |
| Government Central Textile Institute | KANPUR | Uttar Pradesh |
| GSVM Medial College, Kanpur | KANPUR | Uttar Pradesh |
| Harcourt Butler Technological Institute | KANPUR | Uttar Pradesh |
| Indian Institute Of Technology (IIT), Kanpur | KANPUR | Uttar Pradesh |
| Indira Gandhi National Open University , Study Centre, College Of Nursing , Kanpur | KANPUR | Uttar Pradesh |
| Kanpur Institute of Technology | KANPUR | Uttar Pradesh |
| Krishna Institute Of Nursing Science And Research ,Kanpur | KANPUR | Uttar Pradesh |
| Maharana Pratap Dental College & Hospital , Kanpur | KANPUR | Uttar Pradesh |
| Maharana Pratap Engineering College, | KANPUR | Uttar Pradesh |
| Mariampur Hospital, Kanpur | KANPUR | Uttar Pradesh |
| Naraina College of Engineering & Technology | KANPUR | Uttar Pradesh |
| Naraina Nursing College , Kanpur | KANPUR | Uttar Pradesh |
| Naraina Nursing College,Kanpur | KANPUR | Uttar Pradesh |
| National Sugar Institute | KANPUR | Uttar Pradesh |
| Pramila Katiyar Special Education Institute | KANPUR | Uttar Pradesh |
| Pranveer Singh Institute of Technology | KANPUR | Uttar Pradesh |
| Pt. Jawaharlal Nehru State Homoeopathic Medical College and Hospital | KANPUR | Uttar Pradesh |
| Rama College Of Nursing,Kanpur | KANPUR | Uttar Pradesh |
| Rama Medical College Hospital And Research Centre, Kanpur | KANPUR | Uttar Pradesh |
| Rama School Of Nursing , Kanpur | KANPUR | Uttar Pradesh |
| Ramdevi Ramdayal Mahila Poly , KANPUR | KANPUR | Uttar Pradesh |
| Regency School Of Nursing , Kanpur | KANPUR | Uttar Pradesh |
| S P M Nursing College,Kanpur | KANPUR | Uttar Pradesh |
| Saaii College Of Medical Science & Technology,Kanpur Nagar | KANPUR | Uttar Pradesh |
| Shaheed Bhagat Singh Law College | KANPUR | Uttar Pradesh |
| Shaheed Bhagat Singh Vidhi Mahavidyalaya | KANPUR | Uttar Pradesh |
| St Catherine Hospital , School Of Nursing, , Kanpur | KANPUR | Uttar Pradesh |
| SUBHASH INSTITUTE OF SOFTWARE TECHNOLOGY | KANPUR | Uttar Pradesh |
| V.S.S.D. College | KANPUR | Uttar Pradesh |
| Vikramjeet Singh Sanatan Dharama College V. S. S. D. College | KANPUR | Uttar Pradesh |
| Yashraj Institute Of Professional Studies ,Kanpur | KANPUR | Uttar Pradesh |
| Yashraj Institute Of Professional Studies,Kanpur | KANPUR | Uttar Pradesh |
Top Colleges in India
Course Wise Colleges in Kanpur

List of Colleges in Kanpur Category Wise