Colleges in Mumbai
Mumbai is well known as Education Hub of India as the literacy rate is high. You can find many colleges in Mumbai which are classified in different categories. Mumbai is blessed with private, public and also professional colleges with regular and distance mode of learning.
Types of colleges you can find in Mumbai are Architecture Colleges, Art College, B.Ed, Ayurvedic College, Biotechnology, Coaching, Commerce College, Computer College, Pharmacy College, Medical College, Management College,
Science College, Fine Arts College, Engineering Colleges, Law College, Unani Colleges, physical Education Colleges, and so on.
Must Read - Colleges India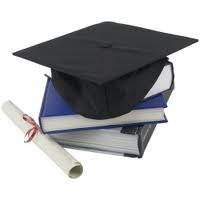 Most of the colleges in Mumbai are located in district of Maharashtra like Pune, Nagpur, Nashik, mumbai etc In Addition districts like Kolhapur, Aurangabad, Ahmednagar etc also have major number of colleges. The main aim behind the successful students is the teachers which impart knowledge among the aspirants which in turn lead to success of state and ultimately success of the country. Most Colleges in Mumbai have placement cells, which help the aspirants in getting good jobs in a reputed company through campus placement.
Some of the famous colleges in Mumabai are Nagindas Khandwala College of Commerce and Arts, Bhavan's College, St.Xavier's college, L.S. Raheja College of Arts and Commerce, Jai Hind College, Ramnarain Ruia College, Elphinstone College, Wilson College, Mithibai College, Mulund College of Commerce. HR College of Commerce & Economics, Maharishi Dayanand College, Sydenham College Of Commerce & Economics, Tolani College of Commerce, Lala Lajpat Rai College of Commerce and Economics, R.D National College & W.A. Science College, D.G Ruparel College of Arts, Science and Commerce, K.J Somaiya College of Arts & Science, Sophia College for women, Indian Institute Of Technology and so on.
Get connect to different colleges in Mumbai which is Just a click away, studyguideIndia will provide you the information as required by you. Information provided here is a clear one if at all you come across to know any errors kindly request you to let us know
"Following is the list of Colleges in Mumbai. All Colleges in Mumbai are divided into Location wise. We have even listed college in Mumbai as per alphabetical order which is easy to find the desired college and information on it. If you come across any college in Mumbai which is not found from our list below, please do let us know by using add in list which is default in our website".
Search Results -(162) Colleges found
| | | |
| --- | --- | --- |
| College Name | Location | State |
| AASHRAY Trust Centre for Rehabilitation | MUMBAI | Maharashtra |
| Ali Yavar Jung National Institute for the Hearing Handicapped | MUMBAI | Maharashtra |
| ALKESH DINESH MODY INSTITUTE FOR FINANCIAL & MANAGEMENT SUDIES | MUMBAI | Maharashtra |
| All India Institute Of Physical Medicine & Rehabilitation , Mumbai | MUMBAI | Maharashtra |
| All India Institute of Physical Medicine and Rehabilitation | MUMBAI | Maharashtra |
| Anjuman Khairul Islamis Institute,Mumbai | MUMBAI | Maharashtra |
| ANJUMAN-I-ISLAM INSTITUTE OF MANAGEMENT STUDIES | MUMBAI | Maharashtra |
| Anjuman-I-Islam's M.H. Saboo Siddik College of Engineering | MUMBAI | Maharashtra |
| Atharva College of Engineering is an engineering college | MUMBAI | Maharashtra |
| ATHARVA INSTITUTE OF MANAGEMENT STUDIES | MUMBAI | Maharashtra |
| B D Petit Parsee General Hospital , Bombay | MUMBAI | Maharashtra |
| B Y L Nair Charitable Hospital,Bombay | MUMBAI | Maharashtra |
| B.V. Instt.of Pharmacy , NAVI MUMBAI | MUMBAI | Maharashtra |
| BABASAHEB GAWADE INSTITUTE OF MANAGEMENT STUDIES | MUMBAI | Maharashtra |
| Bharati Vidyapeeth College Of Nursing , Navi Mumbai | MUMBAI | Maharashtra |
| Bharati Vidyapeeth Deemed University | MUMBAI | Maharashtra |
| Bharati Vidyapeeth Dental College & Hospital,Navi Mumbai | MUMBAI | Maharashtra |
| Bharatiya Vidya Bhavan's Sardar Patel College Of Engineering | MUMBAI | Maharashtra |
| Bombay Hospital College Of Nursing , Mumbai | MUMBAI | Maharashtra |
| Bombay Hospital Institute of Medical Sciences, Mumbai | MUMBAI | Maharashtra |
| Cama & Albless Hospita,Bombay | MUMBAI | Maharashtra |
| CHANGU KANA THAKUR INSTITUTE OF MANAGEMENT STUDIES AND RESEARCH | MUMBAI | Maharashtra |
| Children Welfare Centres College of Law | MUMBAI | Maharashtra |
| College Of Nursing I N H S , Mumbai | MUMBAI | Maharashtra |
| College Of Nursing, I N H S , Mumbai | MUMBAI | Maharashtra |
| College Of Nursing, P D Hinduja National Hosp & Med Res Centre , Mumbai | MUMBAI | Maharashtra |
| College of Physicians and Surgeons, Mumbai | MUMBAI | Maharashtra |
| Deccan Education Society, Pune" , the Navinchandra Mehta Institute of Technology and Development | MUMBAI | Maharashtra |
| Devi Mahalaxmi School Of Nursing,Mumbai | MUMBAI | Maharashtra |
| Dilkush Teachers Training in Special Education | MUMBAI | Maharashtra |
| Dr Balabhai Nanvati Hospital , Mumbai | MUMBAI | Maharashtra |
| Dr D Y Patil College Of Nursing , Navi Mumbai | MUMBAI | Maharashtra |
| Dr. Ambedkar College of Law | MUMBAI | Maharashtra |
| ESIPGIMSR,ESIHospital,Parel,Mumbai | MUMBAI | Maharashtra |
| Florence Nightingale Inst Of Nursing , Edu. Mumbai | MUMBAI | Maharashtra |
| Fortis Institute Of Nursing , Mumbai | MUMBAI | Maharashtra |
| Fr. Conceicao Rodrigues College of Engineering | MUMBAI | Maharashtra |
| GAHLOT INSTITUTE OF MANAGEMENT STUDIES & RESEARCH | MUMBAI | Maharashtra |
| Gokuldas Tejpal Hospital,Mumbai | MUMBAI | Maharashtra |
| Government Dental College & Hospital, Mumbai | MUMBAI | Maharashtra |
| Govt. Dental College & Hospital, Mumbai | MUMBAI | Maharashtra |
| Govt. Law College | MUMBAI | Maharashtra |
| Grant Medical College | MUMBAI | Maharashtra |
| H.K.INSTITUTE OF MANAGEMENT STUDIES & RESEARCH | MUMBAI | Maharashtra |
| Helen Kellers Institute of Deaf and Blind | MUMBAI | Maharashtra |
| Hiranandani College Of Nursing , Mumbai | MUMBAI | Maharashtra |
| Holy Spirit Institute Of Nursing Education , Mumbai | MUMBAI | Maharashtra |
| Holy Spirit School Of Nursing, Mumbai | MUMBAI | Maharashtra |
| Indian Institute Of Technology (IIT), Mumbai | MUMBAI | Maharashtra |
| INDIAN MANAGEMENT SCHOOL & RESEARCH CENTER | MUMBAI | Maharashtra |
Top Colleges in India
Course Wise Colleges in Mumbai

List of Colleges in Mumbai Category Wise