Career Option in Ayurveda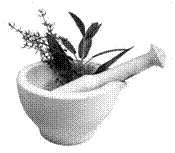 A.Field description
Ayurveda is traditional medicine system, native to India and practiced in other parts of the world as a form of alternative medicine. Ayurvedic literature first appeared during the Vedic period and Ayurvedic practitioners identified a number of medicinal preparations and surgical procedures for curing various ailments and diseases.
B.Education Guide
Education Details & Eligibility:
To become an Ayurvedic professional one should have a graduate degree (BAMS.). The degree and postgraduate degree courses are offered by private institutions across India.
Basic eligibility criteria:
Higher Secondary students (+2) with Biology group or Biology + Maths group as the major or Diploma holders in Biology or related fields are eligible to do a course in Ayurveda. For MD programs in Ayurveda, M.B.B.S graduates can apply. No age bar for anyone pursuing a course in Ayurveda.
Ayurveda offers both U.G and P.G programs across various universities.
They are as follows:
Bachelor program in Ayurvedic medicine:
BAMS (Bachelor of Ayurvedic Medicine & Surgery) - Five and a half year duration with one year internship.
Specializations:
General Medicine, Pharmacist, Surgeon, Dieticians, Gynecologist, Teacher , Practitioner, Pediatrics, ENT, Rasa Sastram, etc.
Postgraduate program in Ayurvedic medicine:
M.D. (Ayurveda) - 3 years
Approximate Education Expenses:
The total expense for doing a bachelor's degree in Ayurvedic Medicine is as follows:
BAMS (5+ years) - Rs.50000/ per year
M.S. (3 years) - Rs.65000/ per year
Bank loans and private loans can easily be arranged by directly contacting the banks through the college administration.
Additional skills:
To be a successful Ayurveda practitioner, one must have a strong power of concentration, self-confidence, responsibility, caring nature, good communication and counseling skills, and have the ability to make intelligent decisions.
Higher Education Options:
After successful completion of the bachelor's degree, the options for higher education are plenty. A person with the above degree can opt for Masters in Ayurveda.
C. Institutions that offer this Education:
Almost all the general university offer bachelor's degree in Ayurveda.
For more information on colleges visit www.StudyGuideIndia.com
D. Job Opportunities and Job Roles:
The fresh graduates/post graduates of Ayurveda are generally employed in Ayurvedic hospitals/clinics (both private and Govt.) as
Junior doctors
Junior surgeons
One can join numerous colleges and institutions in India that impart education in this discipline
Open your own clinic in a well-populated,neighborhood which may give you good earnings as well as reputation.
Open one's own retail shop of Ayurveda medicines.
Employment as supervisors in Ayurvedic massages health centers.
Join Pharmaceutical companies manufacturing Ayurvedic medicines.
E. Approximate Salary Range:
As Ayurveda system of medicine is becoming more popular in foreign countries, the demand for trained professionals in this field is also increasing. The remuneration of an Ayurvedic doctor appointed in government hospital/department varies between Rs.10,000 and Rs.15,000. In private practice, the earning is more and depends totally on experience and the effort put into action. Private sector hospitals and nursing homes have tremendous openings for Ayurveda professionals who offer excellent pay-packages.
F. Related Link:
International Society for Ayurveda and Health (ISAH),
http://www.ayurvedahealth.org/