Career Option in Textile Technology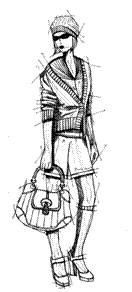 A.Field description:
Today, how one dresses has become very important, giving an impetus to the textile manufacturing industry. This industry revolves around the conversion of the fibre into the yarn, then fabric which is then converted into textiles. The textiles are then converted to clothes and artifacts.
B.Education Guide
Education Details & Eligibility:
To become a Professional in the textile industry one should have a graduate degree (B.Tech.) or at least a diploma in textile engineering. The degree and postgraduate degree courses are offered by the private and government colleges in India and around the globe.
Basic eligibility criteria:
+2 (Higher Secondary students) with science group as the majors can choose Bachelor degree in textile engineering (B.Tech).
Training in this field is available at a number of schools and institutes all over India.
The course duration for the various programs is as follows:
Diploma in textile engineering: two years
B.Tech (textile engineering): four years
M.Tech (textile engineering): two years
Approximate Education Expenses:
The Total expense for textile engineering is as follows
B.Tech - Rs.35, 000/ per year - (4 Years)
M.Tech - Rs.45, 000/ per year - (2 Years)
Bank loans and private loans can be easily arranged by directly contacting the banks through the college administrative.
Almost all the deemed and general universities offer Bachelor degree in textile engineering. For details on colleges please visit www.StudyGuideIndia.com
C. Job Opportunities and Job Roles:
Some of the job openings/departments available are:
Assistant designers
Costume designers
Freelance design consultants
Illustrators
Entrepreneurs
Event managers
Stylists
Visual display experts
Merchandise
D. Approximate Salary Range:
The salary can be from Rs.9, 800 to Rs.16, 000 for starters and increases with the persons experience and knowledge.
E. Related Links:
The Synthetic & Art Silk Mills' Research Association (SASMIRA) is a cooperative venture set up by the man-made textile industry of India after independence as a multi-functional institute to serve its scientific and technological needs.
Web site link: http://www.sasmira.org/
Other Fashion/Beauty care/Footwear Career Option Archive