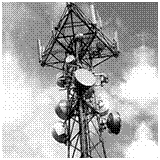 A. Field description
Communication is an essential part of life. Right from plants to animals to human beings, interactions between the same species is achieved through different methods. In human beings, it has involved from the use of smoke signals, drums, semaphore, flags or heliograph to the use of electronic transmitters such as telephone, television, radio and computer in modern times. Alexander Graham Bell, Guglielmo Marconi and John Logie Baird paved the way for modern communication with their inventions.
B.Education guide
Education Details & Eligibility:
About The Program: The revolutionary changes sweeping through the telecommunications industry have a direct impact on almost every business decision made today. Every major corporate in India, be it domestic or multinational, is viewing the telecom sector as a potential profit earner in the future. The rapidly changing nature of telecom technology calls for highly competent and up-to-date trainers-a most challenging task.
The first and the second semesters of M.Sc. TT aim at preparing a graduate to acquire the fundamental knowledge of telecom, networking and IT. Students will be exposed to the latest trends in programming languages and RDBMS. The third and fourth semesters of MSc TT are focused on the core telecommunication subjects, which will help learners to excel in telecom field.
Eligibility: 3 year Graduation.
BCA / B.Sc (IT/CS/AIT) / B.E / B Tech from a recognized university.
OR
3-year Graduation with PGDCA/PGDIT or equivalent from a recognized university / successful completion of A level course from DOECC after graduation.
OR
3-year Graduation with 2 year Diploma from CMC / ET&T / NIIT/APTECH/2 year advanced Diploma in IT from Center for Electronic Design & Technology of India (CEDTI).
Additional Fees: In addition to the normal fees, an additional lateral entry fee of Rs.3, 700/- (including examination fees) is payable by students opting for this scheme.
Note: In this lateral entry scheme, students have to appear and pass the first semester examination. Books of first semester will be supplied by the University and internal assessment will be completed at the Learning Center
Course Duration:
Minimum: 2 years (4 semesters)
Maximum: 4 years
Lateral entry to second semester of M.Sc TT:
Approximate Education Expenses:
Rs.10, 450/- per semester inclusive of examination fees or as revised from time to time.
C. Institutions that offer this Education:
Almost all the universities and institutes offer curses in telecommunication. For information on colleges please visit www.StudyGuideIndia.com.
D. Job Opportunities and Job Roles:
Career Prospects: The telecommunications industry is changing so quickly that success demands a passion for learning. The program cultivates this passion with a curriculum that seeks a higher degree of commitment from the students and teachers. The curriculum for theory, practicals and case studies are on par with industry developments. Students are encouraged to experiment on technologies and initiate active learning through discussions with learned professors.
E. Approximate Salary Range:
The salary can be from Rs.7, 000 to Rs.30, 000 for freshers and increases with experience and knowledge.
F. Related Links:
The IEEE Computer Society is a premier society established for telecom engineers all over the world.
Other Electronics/Electrical/Telecom Career Option Archive