A.Field description: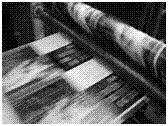 Design and Print Production courses are important for a career in graphic design, pre-press operator or desktop publisher in media houses, advertising agencies, design firms and printing companies nationally. The program imparts training in skills required for print-ready production as well as the technical knowledge and skills necessary for print production.
B.Education Details & Eligibility:
The main subject of the printing technology /press is Materials Science, Technology of Printing and Packaging, Science and Mathematics, Business and management Studies. The Printing Technology course is supported by members of staff from Department of Science and Humanities, different Engineering disciplines of Mechanical, Electrical, Electronics, Computer and Management Studies.
Basic eligibility criteria:
+2 (Higher Secondary students)
SSLC
Some of the colleges abroad have eligibility criteria like English Proficiency: IELTS 5.5 (with no individual band less than 5.0) or TOEFL 530 or ISLPR 2+ and School Leavers must have completed Year 12 or equivalent with a good score in English.
Diploma Course in Printing Technology:
Regular Diploma: The Diploma Course is an integrated fulltime course and extends to three academic years.
Qualification: S.S.L.C. or equivalent.
Lateral Entry: the Diploma Course is an integrated fulltime course and extends to two academic years.
Approximate Education Expenses For:
B.E
B.Tech courses - 50000/ per month
Diploma courses - 18000 - 25000 per month (it depends on institutions)
Higher Education Options:
After successful completion of the Diploma Course in Printing Technology, one can choose Bachelors Degree in Printing Technology, following which, one can do Master of Engineering or do M.B.A or Master of science abroad.
Certificate course in Printing Technology:
The certificate course is a short term comprehensive course covering all aspects of printing. It is aimed to prepare technicians with sufficient theoretical knowledge and practical training. It extends to three semesters (1.5 Years) and aims to prepare technicians with sufficient theoretical background and practical training in the respective areas.
The following Certificate courses are offered by some of the Institutes.
Offset Machine Printing
Camera and Scanner Operation
Typesetting and Desk-Top-Publishing
Pre Press work
In addition to this some of the special courses offered, are

Plate Making
Offset Machine Printing
Mini offset Printing
Camera Operation
Screen Printing
Desk Top Publishing
C.Institutions that offerthis Education
For details on colleges offering this education please visit www.studyguideindia.com
D.Job Opportunities and Job Roles:
With some initial orientation training to suit the specific needs of the employer, graduates will be able to fulfill the employer's requirements.
Supervisory personnel at the middle-management level for shop floor supervision of large presses with traditional equipments diversifying into new technology.
Works Managers and production executives for the modernized commercial presses, newspaper presses, Government presses, publishers and specialist printers.
Engineers for printing machinery manufacturer and printing materials manufacturer, both in the design office and factory shop-floor.
Maintenance engineers for in-plant maintenance in large printing establishments.
Sales/maintenance engineers for printing machinery manufacturers, and sales/marketing executives for modernized printing presses.
Senior faculty positions in diploma-level printing institutes and faculty positions in colleges offering degree courses in Printing Technology.
Production executives/managers in advertising agencies.
Personnel for research and development in printing, packaging and allied fields.
Interested students can pursue postgraduate studies in India and abroad. The annual growth rate and the demand for degree holders for the next two decades is very promising. Campus interviews for recruiting the students by industries are generally held between August and April every academic year.
students find placement in newspaper organizations, commercial printers, publishing houses, advertising agencies, package printing units, machine manufacturers, e-publishing companies, government presses, security printers, etc. The pre-press and press areas are popular among students as a career option as they are highly technical and students like to put their academic knowledge to best use. But technical marketing has scope for considerable growth.
Techno marketing offers come from paper mills, ink manufacturers, raw material suppliers like plates and chemicals, application software suppliers and machine manufacturers. Some of the students opt for an MBA after the course. Graduates from this discipline are picked up by the IT industry also. Even though the initial pay packet for printing graduates may not be on par with computer science and IT, prospects are good as it is a discipline that will never die but works in coordination with other media. Though it is a capital and labor-intensive industry, it offers scope for entrepreneurship in the entire processing chain.
Employment Opportunities:
The Printing Technology Program prepares students for entry into a printing occupation or for placement in an advanced college and technical program.
Typesetter
Layout designer
Darkroom technician
Stripper and plate-maker
Press operator
Bindery machine operator
E.Approximate Salary Range:
There are thousands of print shops in India and the average hourly earnings is Rs 200. Steady work, average pay scale, rapid advancement, and working conditions are all characteristics of employment in the printing field. After successfully completing the course in printing technology we can do our own business, like printing press, power press industries.
F.Related Links:
British Printing Society http://www.bpsnet.org.uk/